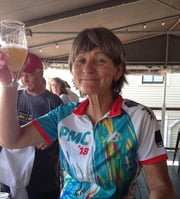 I have participated in this ride twice; my 1st ride was in 1988 in honor of my father who died of cancer that year; my 2nd ride was in 2018 in honor of my sister Martha who succumbed to cancer in 2016. If I were to devote one annual ride to each friend and family member that has suffered and/or died from this disease, sadly I would be riding for decades. I have witnessed the difference research makes; I have friends and family that, despite a dire initial diagnosis, have successfully, and healthily lived with cancer for years due to their respective participations in test studies. These studies are only made possible through funding and while it may seem like just a budget line item, it is literally the difference between life and death for too many, including my sister – for them it's a race against time.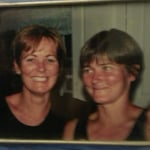 Martha's cancer was only stage 1 when discovered but unfortunately she was not lucky enough to find a test study in time to save her-I hope that together we can change that trend for all the future sisters, brothers, friends, etc. and that we ultimately will win this war.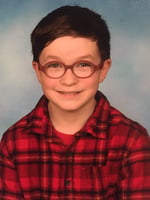 For me last year's ride was spiritual; my sister was with me every single minute. For the war on cancer, the funds raised by the ride was but a small grain of sand on a very large beach; a helpful contribution but much more is required. Please consider becoming a foot soldier in this war by donating to my profile page. Every penny and positive thought is needed and appreciated. This year I am riding on a team called Team Berio; named after our Pedal Partner Dylan Berio, an 11 year old boy that has been battling brain cancer since he was two. Although Dylan does not ride, he is appropriately called our pedal partner because the pedaling propelling the ride is 100% powered by his spirit, and the spirits of our loved ones also devastated by this disease. Please consider putting your power behind the pedals too by making a donation, thank you!