There are several reasons why I ride, but first and foremost, I am "Living Proof!" I was diagnosed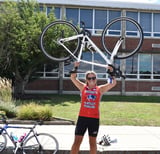 with Acute Lymphoblastic Leukemia when I was 3 years old, and was treated at Dana Farber Cancer Institute for just over 2 years. I am now 24 years old and healthy! I was a pedal partner many years ago, rode in 2 PMC Kids Rides, and have also volunteered for the PMC a few times. In the summer of 2019 my cousin Arianna was diagnosed with Lymphoma, and that is when I decided I was going to commit to ride in my first PMC in 2020.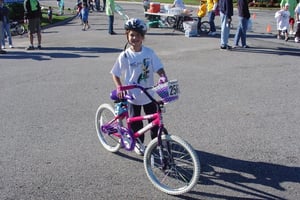 I rode alongside my dad who has been riding for the past 18 years, and our family friend Brian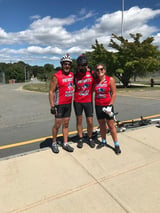 who rode in his 26th! Both my dad and Brian have been proud members of the Patriots Platelet Pedalers team, and last year I was fortunate enough to join them as a PPPer! We originally signed up for the Wellesley to Bourne route, however due to Covid, we participated in PMC reimagined. We rode from Stoneham, MA to Concord, MA and back for a total of 50 miles. We were greeted by some of our family and friends at the finish line at the front of my hometown high school. It was an amazing and rewarding experience and seeing them all the finish line is a memory I will never forget! I am now training and looking forward to my second PMC this summer!