#WhyIPMC guest blog by Ed Fritsch, 9-year rider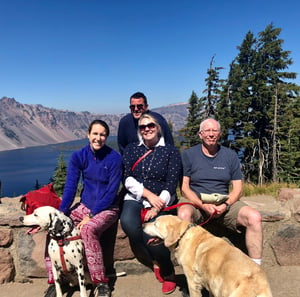 Why do I ride? Why wouldn't I? My wife of nearly forty years died of breast cancer in early 2011 and then my son passed away from melanoma in 2015. My family and I have experienced much too close the heartaches, the emotional roller coaster, the stressful toll that it takes on the innocent victim and all those in their circle. We have seen and felt the care of physicians, nurses and staff at multiple institutions trying to make the disease go away and at the same time support the patient in the other aspects of their lives. And I am a scientist and so I know firsthand how difficult, but how vital it is to have the funds to support the discovery and development of the new therapies that will be needed to combat this ruinous and aggressive foe.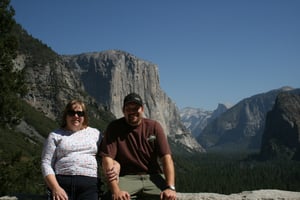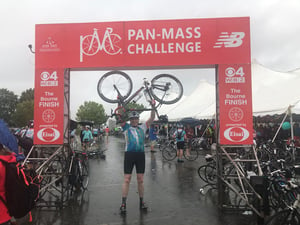 The PMC has become an integral part of my personal mission since 2011 to do something to help win the fight against cancer. Towards that mission, I have the honor, and heavy responsibility, to have started a company working directly in the cancer field and also blessed to have initiated a not-for-profit organization (ACIR.org) with money I inherited from my son to specifically help cancer immunotherapy researchers across the world every day in their own work - but the PMC holds a special place in my heart as my first commitment to this mission. It revitalizes me every year when I finish the physical challenge of the event, having been energized along the way by my fellow riders, by the PMC staff who do such a wonderfully supportive job, by the young faces in the photos of the Pedal Partners and by so many grateful and hopeful supporters who encourage us as we ride. And I know that all those who donate are not supporting me but are supporting life-saving research and excellent patient care at the Dana Farber, an outstanding institution, doing incredible work for those in such great need.
This is why I ride.