#WhyIPMC gues blog post by 1st-year rider Katie OMara
My Story starts when I was in in 8th grade..... I was at Thanksgiving Dinner and my best friend's mom was saying the blessing. In her blessing she included that my stepfather Ron had cancer. This family secret that had not yet been discussed with me. I thought I was hearing things. In that moment the earth felt like it had briefly stopped. I was devastated because my stepdad was such a big part of my life. I consider myself to be a strong person, so I put on a brave face for my family and did not shed a tear. The next day my mom sat me down and explained that she was sorry but that she did not know how to tell me. My mom clarified that Ron did not just have cancer but that he was diagnosed with stage 4 prostate cancer that had metastasized to his lungs. Ron was given only six short months to live. My mom being the strongest and most determined women I know refused to accept that. She took Ron to the best hospitals, which included Dana-Farber and Sloan Kettering to find the top treatment and care available. Ron underwent very aggressive chemotherapy as well as surgery to remove part of his lung. Many felt the treatment was so aggressive it could kill him. This did not dissuade my family because Ron felt that he was already given a death sentence and that dying while fighting was better than succumbing to a fate handed down to him. After a few months of daily treatment, doctor's visits, side effects of chemotherapy and lots of heartfelt family time Ron beat the odds and went into remission. At that moment I cried. Unfortunately, Ron's cancer did return 12 years later again it had metastasized, this time to his bones. Ron being the champion he is went through the same treatment and beat the odds for a second time. Ron currently is in remission but goes to Dana-Farber frequently to monitor the spot on his pelvic bone and his PSA.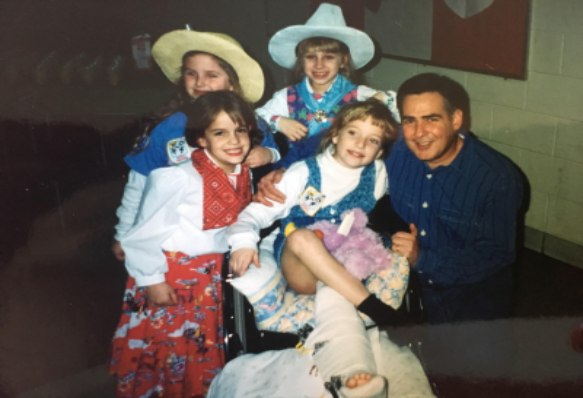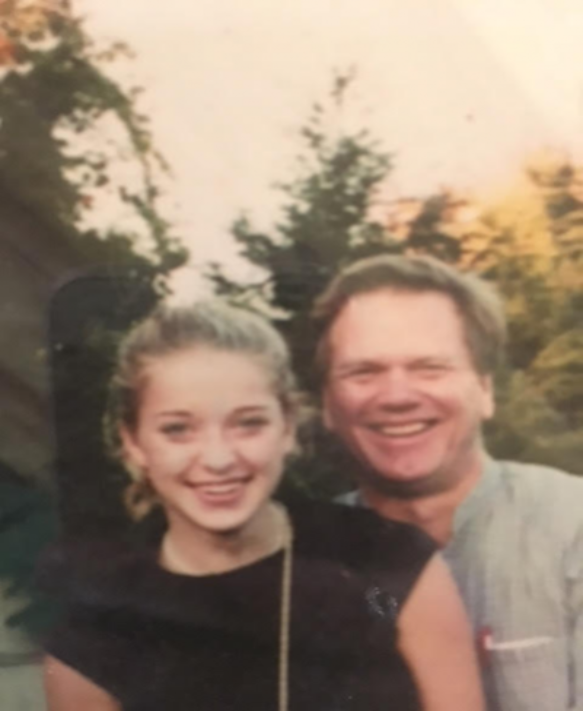 I would love to say my story ends there but it sadly does not.... years after my Stepdad was originally diagnosed with prostate cancer my grandfather was also diagnosed with cancer. I was in my senior year at Syracuse University when my grandfather was diagnosed with stage 4 colon cancer. Again, my world was turned upside down. My Poppy "Duke" as many called him was a rock in our family and lit up our lives. He was so strong and full of life that this did not seem fair. My grandpa always went to church and constantly was helping others not to mention he never failed to make anyone who knew him smile with a laugh or a joke. My grandfather walked every day and was in great physical shape, we never thought this was possible. I drove 12 hours round trip every weekend to go home for three months so I could spend as much time with him as possible. My grandfather was one of my best friends and a role model. A month before he died I asked him to try to make it long enough to see me graduate. He was so proud I was going to Syracuse University just like him. I'll never forget what he told me, he said "I'll crawl there, if I have too." Sadly, cancer did not allow this to happen. This time my family was not so lucky. My grandfather lost his battle to colon cancer in November of 2009 just a few months before I graduated from Syracuse. I know he was watching from heaven and prouder of me than I will ever understand but this did not take away my devastation that he was gone and not able to be there in person. The only comfort I had was he was no longer suffering and with God who he so faithfully believed in.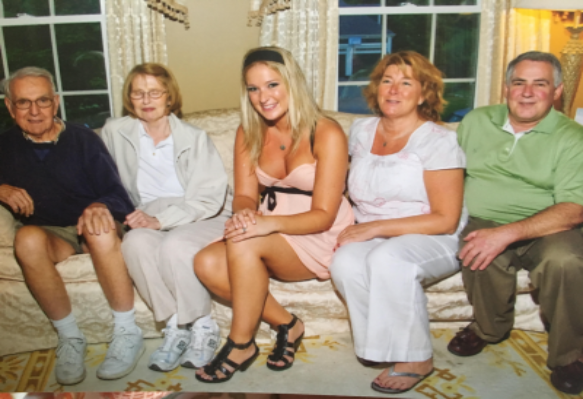 My family has been struck with cancer multiple times. It is a horrible nasty disease and anything I can do to help find a cure means more to me than anyone can imagine. I have lost my grandfather and have seen the pain it causes those affected. Even if the treatment does work it is not an easy battle to fight. Ron is a survivor but the memories of the pain and physical changes he endured will never go away. Outside of my family, I have seen numerous friends and their families struck as well. Some winning their battles and some not. I am fed up with cancer.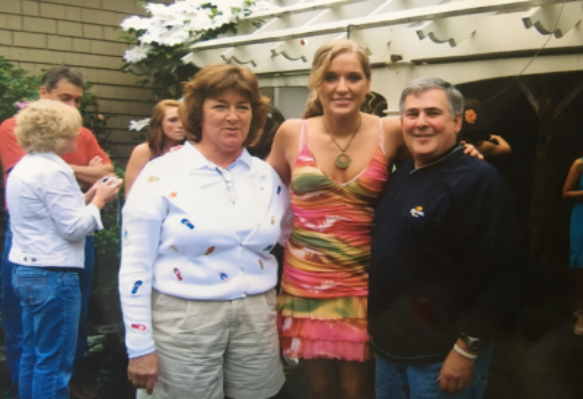 This is my chance to do something for the men in my life who have been there for me since I was a little girl through sickness and health, good times and bad. I ride for my father Don who is also a prostate cancer survivor, but he wishes his story to remain private because of the pain his journey caused him and the ones he loves. I ride for my grandfather who lost his battle. I ride for my Stepdad Ron who beat cancer's butt and I ride for everyone who has been affected by cancer. The battle is fought the hardest by the person who is diagnosed but a diagnosis devastates a whole family. I don't want anyone to have to fight a battle with cancer anymore. These are the many reasons that I have chosen to ride in the 2018 Pan-Mass Challenge.