#WHYIPMC guest blog by Dirk Kokmeyer; first-year rider
On February 19th, 2018, I lost my mother to Acute Myeloid Leukemia (AML). Her loss was devastating to my family and all of her friends. She was a 10-year survivor of breast cancer and we were confident she would lick leukemia as she did breast cancer. For 76, she was as healthy as ever. Even her oncologists were surprised that the genetic makeup of her AML was that of a younger adult and "curable" with intense chemotherapy. We were filled with optimism as she embarked on her journey to rid her body of this disease.
For 7 days, a cocktail of drugs coursed through my mother's veins. On the last day, she still greeted us with her wit and energy we knew so well. The days eventually turned into weeks at the Brigham and Women's Hospital, in Boston. The cocktail of intense chemotherapy did exactly what it was supposed to; it wiped her bones clean of marrow, leaving my mother without a single red or white blood cell, nor single platelet for her to produce. Her body was in a very tenuous place. Bouts of mild infection coupled with liver and kidney failure sharpened her decline. Nearly 5 weeks after she was admitted to the hospital, she passed away surrounded by her two sisters, her partner of 35 years, my sister and me.
I was very close to my mother. Her passing is still fresh and simply writing this blog brings tears to my eyes. Like so many others who lost their moms, she was my friend, my hero and the person I looked to for advice at times when I needed someone to lift my confidence and tell me everything will be okay. Words simply cannot describe the sense of loss I, and everyone close to her, are feeling.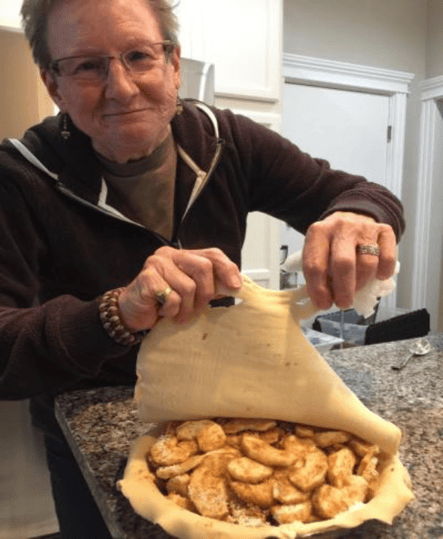 In the wake of my mother's passing, I felt a need to recognize the treatment and expertise of the Dana-Farber Cancer Institute. Research to answer clinical questions is not easy. It takes time, dedication and funding founded by a purpose. This is why I'm riding the Pan-Mass Challenge this year in honor of my mother, Margaret "Peg" Dolan. It's my way to pay it forward.