#WhyIPMC guest blog by 3-year Living Proof rider, Bonni DiMatteo
I have watched helplessly as treasured friends and family battled cancer. Some survived; some succumbed. They are all my heroes and my inspiration.
It is easy to feel helpless when you witness someone in the middle of the battleground of cancer. I asked myself, is it enough to make a donation?
3 years ago I said "enough". I am not helpless. I can make a bigger difference I can leverage my donation by joining the PMC and inspiring others to support my ride. I am fortunate enough to be healthy enough to do this. Others may not be.
I said I would do it 1 year. Then I would stop. I never realized the grip the PMC ride can have on you; being part of PMC and the power to make a difference inspired me more than I ever imagined.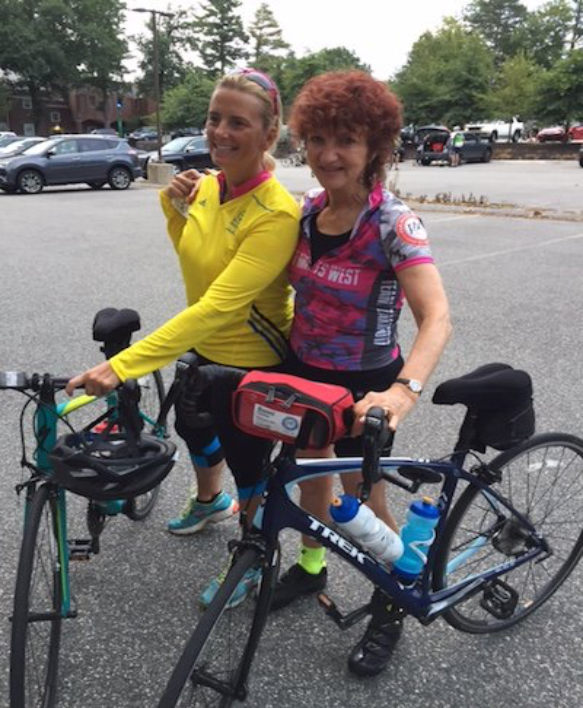 I continued for year 2. I said I would do it 2 years, and then I would stop.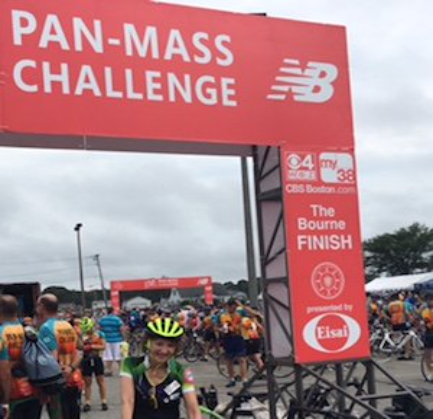 Last year my niece, Melissa, joined me on the Zakim team. That made the 2nd year ride even more memorable than the first. After the ride, I too was diagnosed with cancer- melanoma. Thanks to an astute diagnosis and research that helps prevent and treat, I was very fortunate to see a crisis story turn into a survival story
I continued for year 3. I stopped saying I would stop.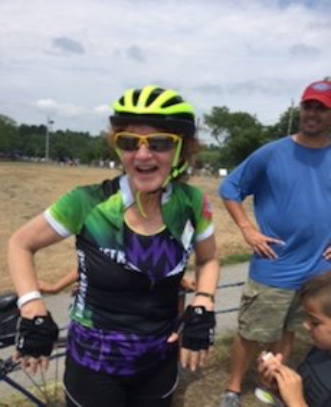 It's never too late to make a difference. All of my incredible supporters empower and inspire me to ride. Their donations are the wind at my back. I have every one of their names or the names of those they on my helmet
No one warned me when I began at this stage in life 3 years ago that PMC is an event that captures your heart and soul. Whatever physical challenge it is to ride is quickly mitigated by the embrace of 6000 other riders going in the same direction and the support of your donors, teammates and family to see it through.
Each year the ride teaches me, again and again, the crossroads of pride and humbleness that is part of the PMC experience.
Together we ride. This is why we are PMC.