#WhyIPMC guest post by Alex Bartfeld 17-year rider & virtual rider, Captain Team Bueno
Last weekend I completed my 2nd Pan-Singapore Challenge, and my 17th PMC.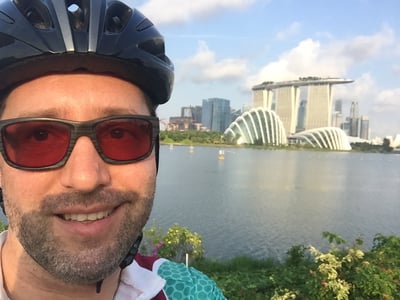 I started riding in 2003, in memory of my first wife Deb who had passed away just a few weeks before the PMC, aged 28. My friend Larry, who had also been treated by the phenomenal team at Dana-Farber, had also passed away a few weeks earlier from thoracic cancer, aged 35.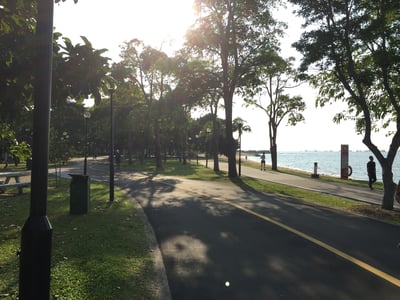 Soon thereafter I moved back to the UK, my home country, but except for the years when my two kids were born, both summer babies, my bike and I continued to fly back to Massachusetts every year for the PMC.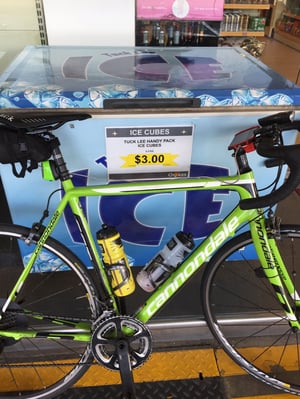 Last year my family and I relocated to Singapore. I'm on the other side of the planet from Sturbridge, and the journey is no longer feasible. However, neither distance, nor becoming a dad, has prevented me from riding and fundraising. Once again, this year I registered as a Virtual Rider.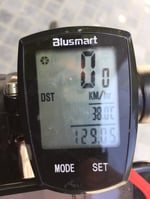 Instead of my usual Sturbridge to Provincetown route, I cycled a solo lap of Singapore. It's "only" 130km (81mi), but riding alone means there is nobody to draft behind, no supporters along the way, and no signage. I used gas stations and local hawker markets as my improvised water stops. We're on the equator, so it's also baking hot; at one point my bike computer displayed 38C/100F. Like Massachusetts, part of the route is cycling paradise; there are long stretches of traffic-free, dedicated bike paths along the coast, but there are also long stretches that remind me of the punishing last few miles into Provincetown along route 6, minus the people cheering for you.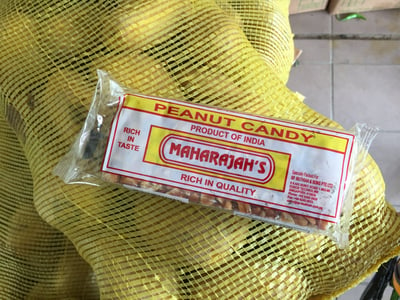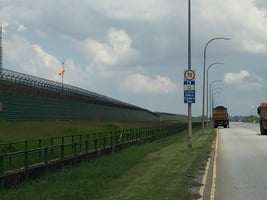 I ride the PMC in memory of Deb, out of gratitude to the team at Dana-Farber, but mostly in the hope that for our children's generation, if not sooner, the monster that is cancer will have been defeated. When I cycle, I am doing something I love. To me, the heroes are the ultra-generous network of friends, family and colleagues who open their hearts and their cheque books, year after year, to help bring the cure closer.
Regardless of where I ride, since 2003 I have reached heavy hitter every year, and my "Team Bueno" has raised over $1M for the Deb Feldstein Bartfeld Leukemia research fund. Good luck to all the riders and volunteers this weekend. I'll miss you all.