In a new report, the Pan-Mass Challenge was named the top cause-related cycling organization in the country in 2021. The PMC raised $64 million for Dana-Farber Cancer Institute this past year – thank you for your role in bringing us closer by the mile and making the PMC the #1 bike-a-thon.
This list of the top 2021 cycling events was created from a survey of 40+ incredible peer-to-peer fundraising events by Cadence Sports and Peer-to-Peer Professional Forum. Of these organizations, 37 cause-related cycling events – some physical and some virtual – raised more than $1 million in 2021.
The PMC held the #1 place on the 2020 list as well, showing the strength of the PMC community's fundraising efforts throughout the pandemic.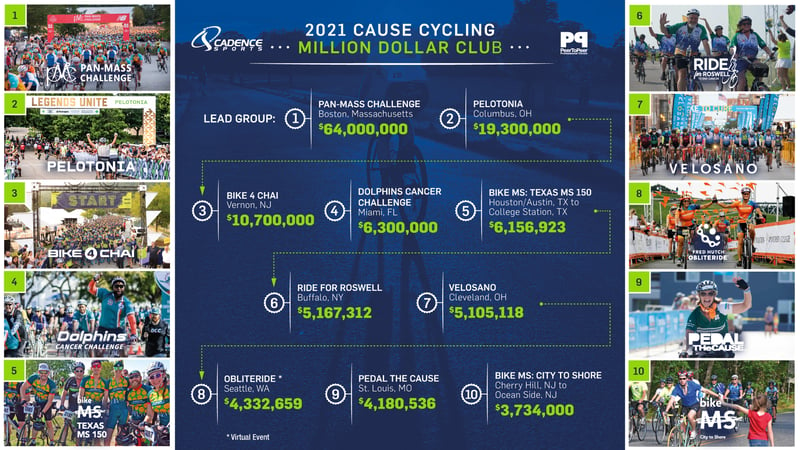 Please share this news with your supporters; click here for a copy of this image that you can use on social media or in emails.