#WhyIPMC guest blog by David Jasukonis; 2-year rider and member of Team Pedal Punishers
In August 2018 I will be riding in my second Pan-Mass Challenge for Team Pedal Punishers, to continue raising money for finding a cure for cancer. My participation is in loving memory of my father, David M. Jasukonis Sr, who passed away from lung cancer on December 9th, 1999. At the young age of 42 my dad was diagnosed with stage IV lung cancer, and was informed he had about a year to live. Less than 6 months after that diagnosis cancer took his life, changing my life forever.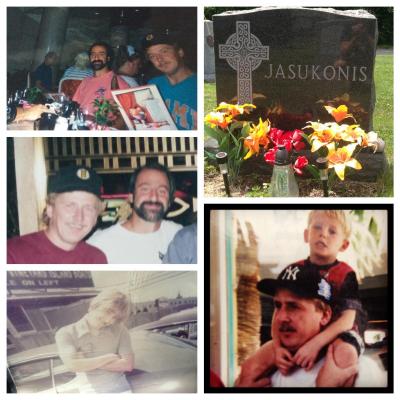 Even with this devastating diagnosis my dad remained optimistic and fought until the very end. As the days went on the cancer continued to spread and completely took over physically, mentally, and emotionally. Time was not in our favor and the inevitable inched closer and closer.
Only being 7 years at the time I had a minimal understanding of what was actually going on, but there was one thing I did know; my dad was sick and it was not good. Trying to explain cancer to a 7 year old is by no means an easy task. Being told my dad was really sick and would be going to heaven soon elicited an obvious response from a young child, "can't we give him medicine to make him better?"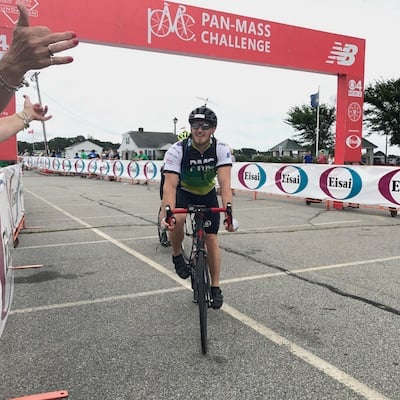 The same question I asked 18 years ago still stands true today, and it is not a matter of "if" but rather a matter of "when" we will find the cure for this monstrous disease. I will be riding alongside my best friend Alex Johnson, who lost his mother to a strong fought battle with thyroid cancer last year. Alex also lost his father to brain cancer when he was only three years old. Cancer has deeply impacted both of our lives tremendously and we are committed to riding in the PMC year over year until a cure is found.