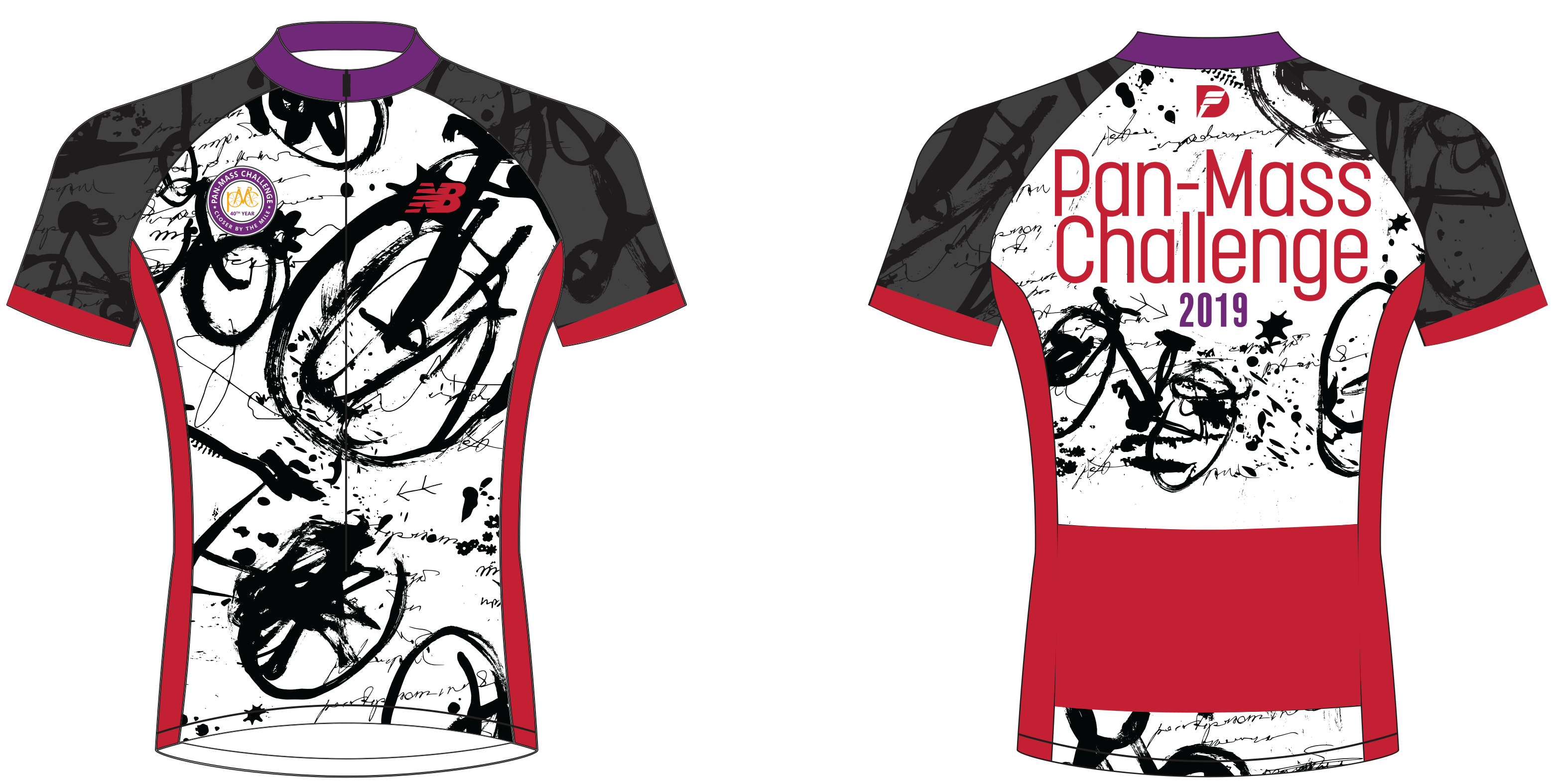 This is the official rider jersey of the 40th Pan-Mass Challenge!
The 2019 jersey incorporates red in the design, a signature color of the PMC used every five years that honors the original 1980 t-shirt color. A special 40th year PMC badge is featured on the chest of the jersey, which will be produced by co-presenting sponsor New Balance.
All registered PMC 2019 riders will receive a jersey at registration during PMC weekend.