#WhyIPMC guest post by Wes Besser
Why I ride:
For the past 25 years, my wife and I have supported friends and neighbors who have selflessly ridden in support of the PMC. 2017 was the first year that I rode the PMC. It was such an exciting and rewarding experience, I have registered to ride again in 2018.
At age 61, I ride for two primary reasons. First, my goal is to see that one type of cancer has been cured in my lifetime. Second, after turning 60, I wanted to do something good for others and myself.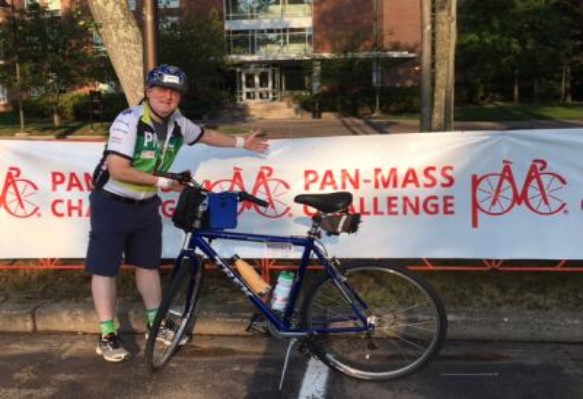 My goals for 2018 are more ambitious. I am challenging myself to raise more awareness and more money for the PMC's critically important mission. I am also challenging myself to finish the ride without incident. Last year I did the Wellesley to Wellesley 50-mile Sunday ride. I hit a small pothole leaving the Patriot Place midpoint. Although I was going slowly I did fall and received various wounds to my face, arms and hands.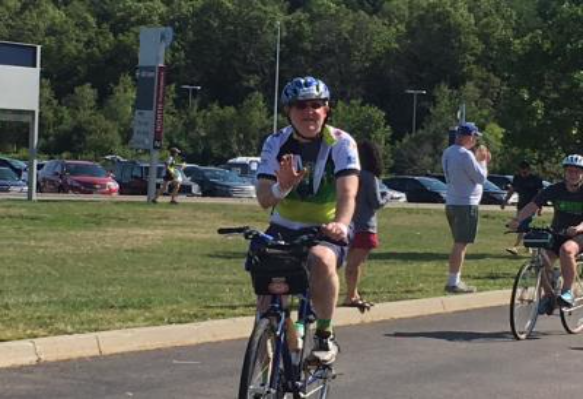 I was determined to continue and with the help of the PMC staff and a few bandages, I was patched up and, on my way, back to Wellesley. During my ride back to Wellesley your mobile Van checked on me twice to make sure I was feeling OK to finish. Once I crossed the finish line, I was greeted by the medical professionals who reviewed, cleaned and bandaged my wounds, all of which were generally mild surface wounds. I cannot praise the PMC staff, volunteers and doctors enough. They were kind, thorough, supportive and very professional.
Later that evening, my wife received a call at the house inquiring about my condition and checking to see how I was doing. My wife and I were so impressed with the professionalism and follow up.
While my first-year ride was tarnished by a falling incident, it does not compare to the challenges faced by those who suffer from and live through cancer. As I rode toward the finish line in Wellesley, I was overwhelmed by the life-size photos of children living with cancer (PMC Living Proof). Those emotions reminded me of why I ride. I am excited about year 2 and the many more years that I will ride to raise money for the PMC.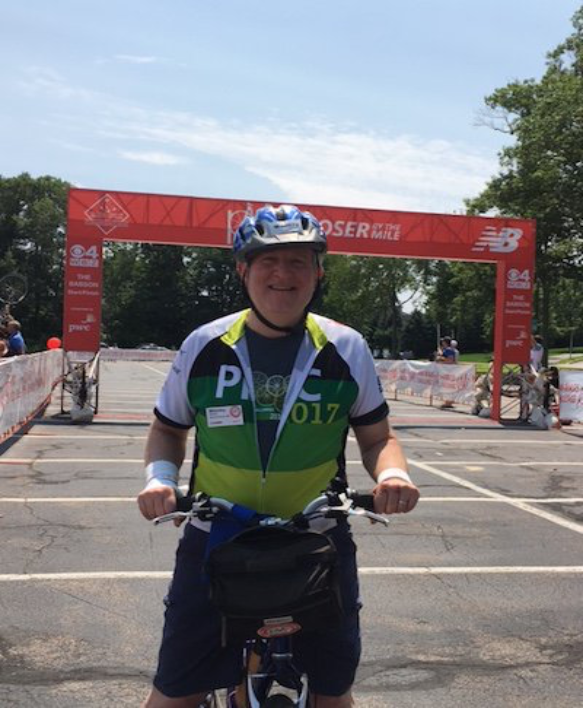 #PMC39 #PanMass2018