#WhyIPMC guest blog by Rick Tangard, 22-year Living Proof rider
A cold rain fell as I recently stood before my parents' headstone. My mother died in 2007, my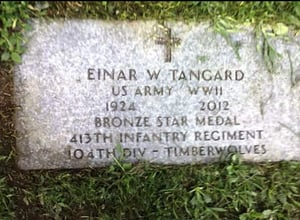 father in 2012. The grass had grown over the edges of the plaque commemorating my father's service in the Second World War. He was 20 years old in 1944 when he disembarked in Cherbourg and fought the Nazis across France, Belgium and the Netherlands. By comparison, at that age I was safely ensconced at a peaceful college in Connecticut. He lived in fear, slept in cold, wet foxholes and dodged bullets; I studied accounting.
After the war Dad earned an engineering degree under the GI Bill, married his sweetheart and worked as an industrial designer. He provided a good home for his family and a fine example for his three sons. Only later in life did I realize how fortunate I was to grow up in such an environment.
My parents enjoyed their retirement and did some traveling, but at age 72 Dad was diagnosed with colon cancer. After surgery to cut out the malignancy, he underwent chemotherapy and radiation. In the years that followed he fought off prostate cancer, bladder cancer, lung cancer, basal cell carcinoma and a recurrence of the colon cancer. Exhausted, he passed away from noncancerous causes at age 88.
I am now 65 years old and have had several of my own encounters with relatively benign skin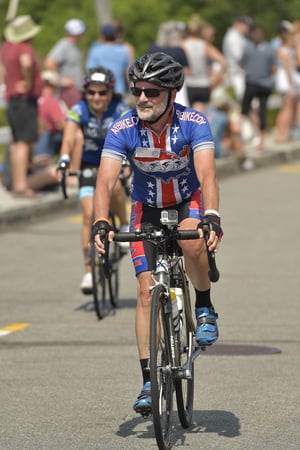 cancers. Far too many among my friends and family have faced cancer, and some have succumbed to the demons. 2020 will be my 22nd Pan-Mass Challenge. My plan is to do so for as many more years as I can.