guest #WhyIPMC blog post by1st-year Living Proof rider and Team Lindenmeyr Munroe member Paul LaVerghetta
When Lindenmeyr Munroe announced that they would be sponsoring a Pan-Mass Challenge team and asked its employees to ride, I was nervous. I have never been much of a rider, so, for me, taking on the PMC presents a major challenge—and the thought of wearing those skinny bike shorts scares the hell out of me. This ride, however, is nothing compared to the one that I, and countless others, have taken on—the race to beat cancer.
Just ask anyone—I'm not normally one to talk about my weekend plans, not to mention my personal battle with cancer. To be honest, I haven't really reflected on my 30-year journey with cancer, in its totality, until I sat down to write this PMC profile. It hasn't been something that I've wanted to tell anyone about—or even think about for that matter. Those closest to me knew the extent of it, and that was enough for me. However, now that I have committed my story to paper, it feels almost surreal. Perhaps the most eye-opening part of my journey is that I am able to look back on each diagnosis and track the developments in technology and research firsthand through the evolution of my treatments. So here goes nothing…
In 1987, I was diagnosed with Hodgkin's Lymphoma, and my race began. Treatment included surgery and rounds of radiation. At the time, I had two young daughters—a 2-year-old and a newborn. My first diagnosis came as a complete shock, as it does for most. It was by far one of the most difficult times of my life, but my family kept me going. I had to get better–as much for them as for myself—and I did.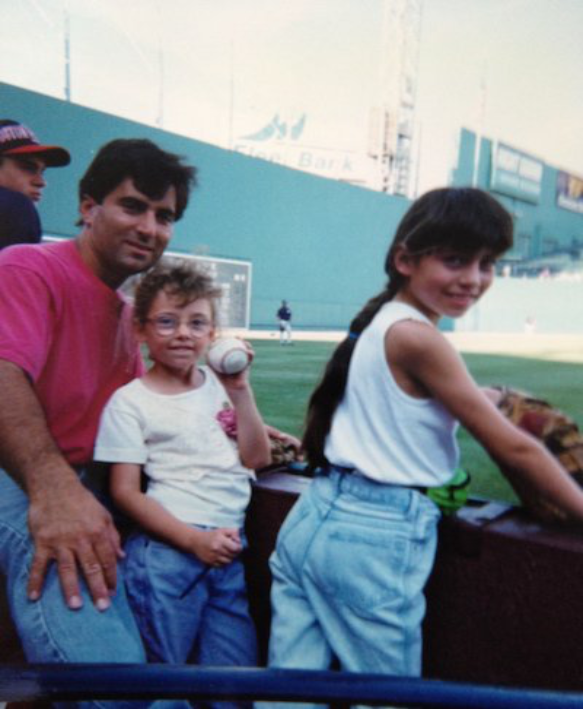 For 14 great years, my cancer was in remission. In 2001, I wasn't feeling well and went to the hospital for a severe stomach bug. While running tests, they found that my cancer had returned. This time, treatment was more advanced, and I underwent surgery and chemotherapy. My wife and, now, three daughters, my extended family and friends, and my coworkers at Lindenmeyr were my support system. All I could think about was being able to see my three girls go to their high school proms. I tried to keep things as normal as possible – I worked through my treatment and made every effort to ensure that cancer would not disrupt my life, or my family's, any more than it absolutely had to. I discovered that chemo is more debilitating than radiation, but thank God it exists…I beat it for the second time.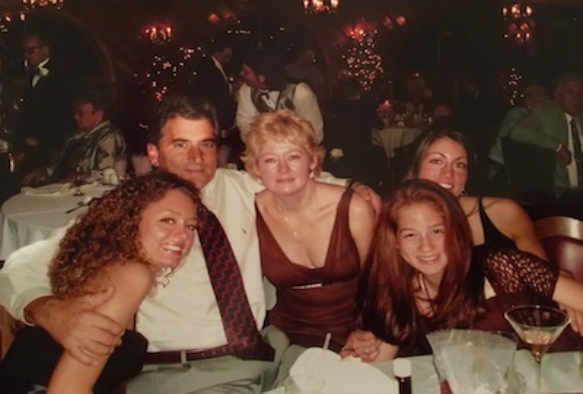 "Just when I thought I was out, they pull me back in..."
Fast forward to January of 2014, and I had been fighting a nasty bug for about a month. I knew that it wasn't a simple case of the flu—something felt different. The diagnosis this third time was different—it was even worse. I was told that I had an aggressive form of lymphoma, Large Diffused B-Cell. It took a long time to reach that diagnosis and, this time around, my doctors weren't exactly sure what path they were going to take regarding treatment. They asked me if I wanted to know the prognosis—I said: "no, just make me better." This time, my thoughts raced to seeing my girls getting married and being there to walk them down the aisle.
Thankfully, I had a team of tremendous doctors at Beth Israel Deaconess Medical Center and Dana-Farber Cancer Institute, and they did everything in their power to find a cure. The cocktail of chemo and other antibody therapies was like nothing that I had ever experienced. After six months of chemo and several reminders that the hospital gown ties "go in the back, Mr. LaVerghetta," I underwent a bone marrow transplant. For those who have been through a transplant, you know what it entails –chemo to wipe out the immune system, the transplant itself, and then months of recovery. After about five weeks in what was basically quarantine, I was able to go home. Keeping things "normal" wasn't an option this time, and it was months before I was able to get back into any semblance of my routine. But, amazingly, I was okay – for a third time, the cancer was gone.
Today, life is back to normal. I work, enjoy family and friends, go to the gym regularly, and even play in an "old man" baseball league. I'm healthier and in better shape now than I've been in years. I have teams of doctors, researchers, and supporters to thank for my recovery. We are so lucky to live in Boston, where we have world-renowned hospitals and research institutions in our backyard. The funds raised by organizations like PMC make groundbreaking research possible and scientific advances a reality. I was so fortunate for these cutting-edge technologies and my extensive support system. I couldn't have endured it all without my wife, Elizabeth. As a nurse, she was my strongest advocate, dealing with all of the doctors and asking all of the right questions for me while I processed what was happening. She always stood by my side and held our family together through it all, especially when our girls were young and didn't fully understand what their dad was going through at the time. For over 35 years, I have been an employee at Lindenmeyr Munroe, the leading paper and packaging distributors in the US. I cannot emphasize enough how supportive my company has been during my three bouts with cancer and treatment—so, when Lindenmeyr asked us to consider riding the PMC this year, I decided that it was time to tell my story and don my new, skinny racing shorts for a cause. This process has shown me that I ride for my family, I ride for a cure, I ride for hope—but, man, 192 miles is a long way…