#WhyIPMC guest blog by Marcia Dana, Team Dassault Systemes, 14-year rider
My first PMC was in 2006. I was turning 50 and wanted an epic challenge to prove that 50 was just a number. That year, a friend's young daughter, Erika, was battling a brain tumor. She used to say, "I spell my name with a "K" because it's strong and straight, and I'm too bold for a curlycue "C." Prayers were requested, and I offered many, but I needed to do something more concrete as well. I felt called to ride the Pan-Mass Challenge. It was amazing, and exhausting, and so rewarding. Three years later when my husband was diagnosed with a rare blood cancer called lymphomatoid granulomatosis, I had a new reason to ride.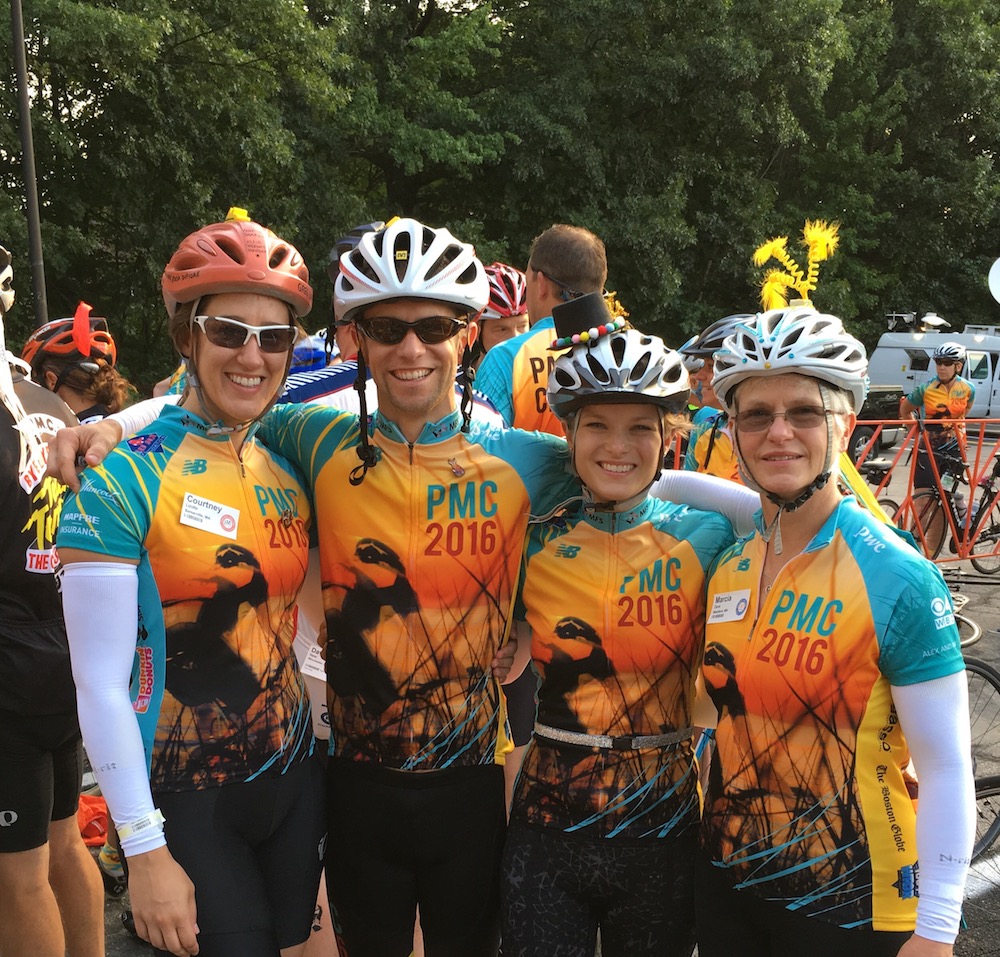 (Wellelsey Start 2016 with my daughter, son and his fiancee)
This year will be my 14th PMC, riding for my now late husband, Greg. He was a good man. Our daughter recently described him this way, "He could shift with ease from total goofball, to empathetic counselor, to business owner, to dad and more. He was a helper, a listener, a healer and courageous." Our doctors at Dana-Farber Cancer Institute couldn't cure his cancer, but they treated us with great kindness and compassion, and gave us more years of quality time to enjoy together.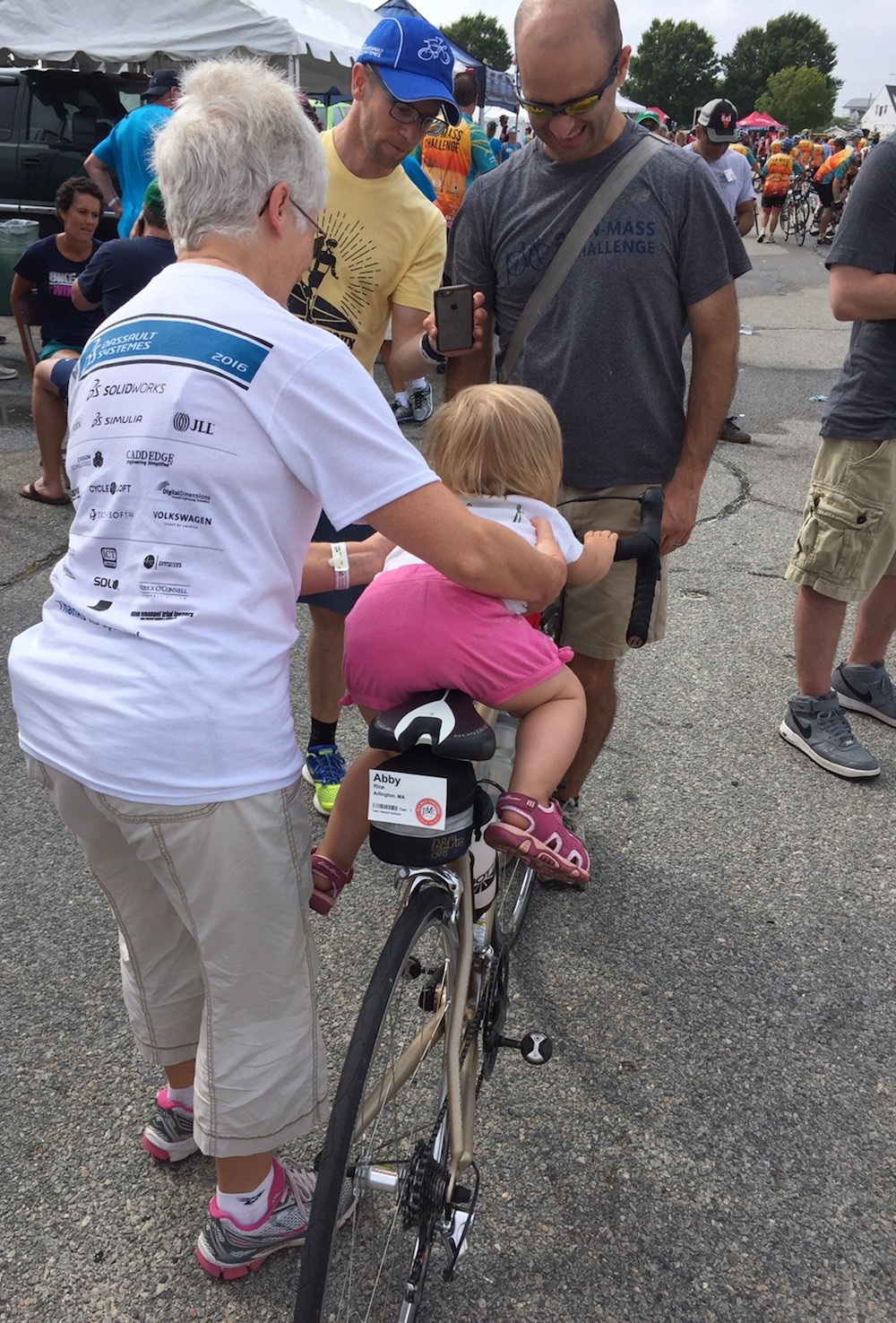 (Getting the next generation started. Maybe we'll cure cancer and she'll have to find another cause to fundraise for)
When particularly struggling to live with his illness or chemo, he used to say, "Just because it's difficult, doesn't mean I shouldn't still do it." Despite the cancer's return, and having congestive heart failure, Greg rode PMC 2011 as Living Proof. It was important to him to experience the ride for himself. Remembering this, helps me through the tough times without him. I continue to ride PMC, to honor how hard Greg worked so that we might have just one more day together. I honor his journey by continuing my own.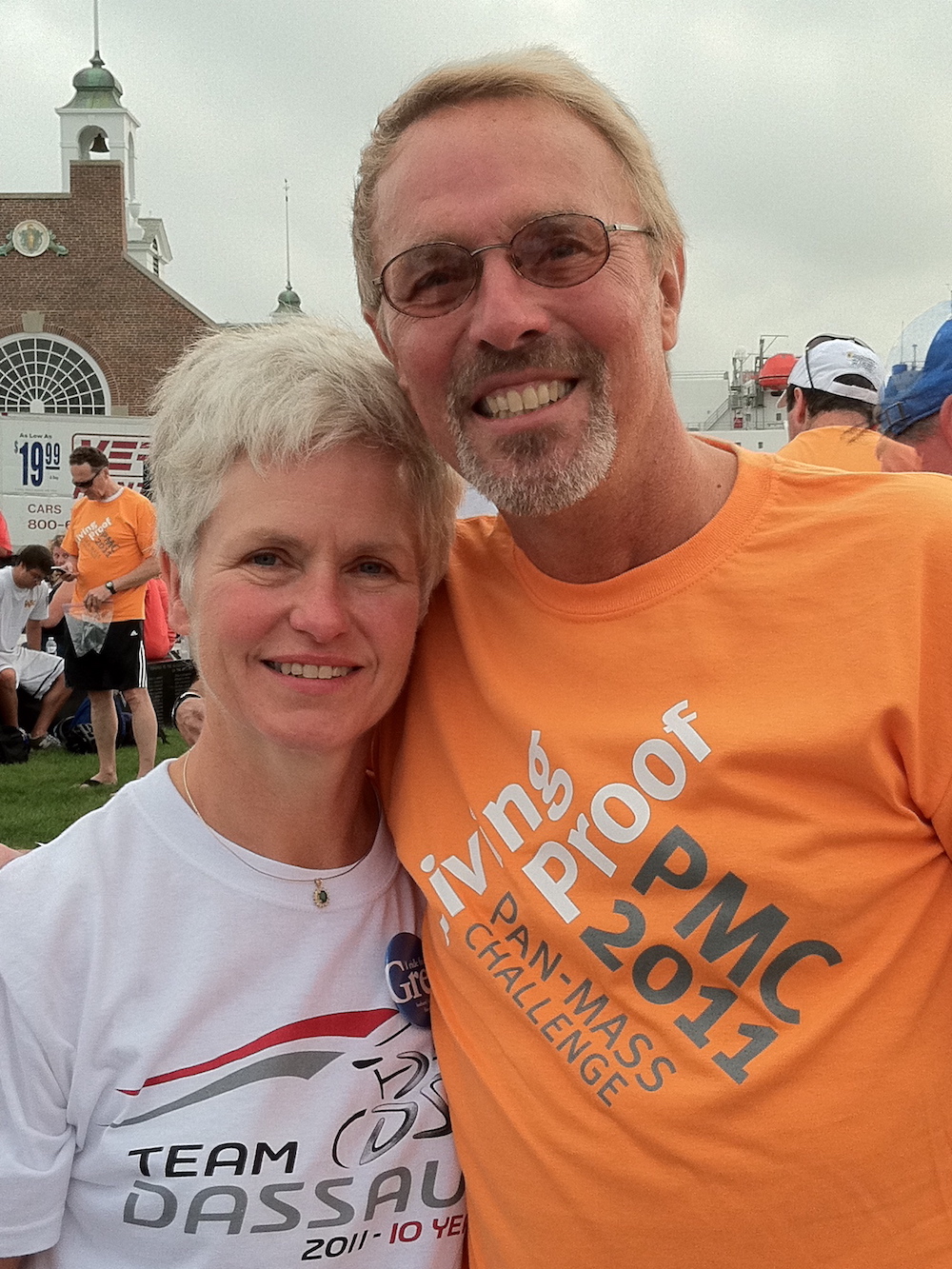 (Greg & me at the MMA in Bourne 2011)