#WhyIPMC guest blog by Lisa Bethune, 1st-year rider
My family has put together a team to ride in the Pan-Mass Challenge this year for the first time.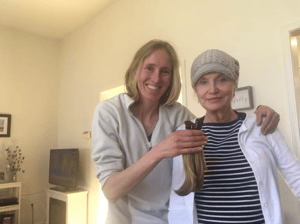 We are doing it in honor of my mother, who lost her fight against glioblastoma in December 2019. She was diagnosed a year ago in February 2019, I remember it as the day my life shattered into a thousand pieces. My mom had always been the glue that held our family together, our strong base of support, and my best friend. She had always been the most active and kind person, and I could not understand how this could happen to her. Following her initial surgery, I became committed to finding her the best care possible. I remember the feeling of hope that filled me the day I called Dana-Farber and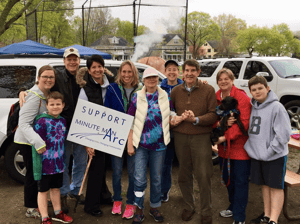 immediately got an appointment with one of the leading neuro-oncologists in the field. And so began our 9 month journey. My mom showed so much grace and courage as she fought this devastating disease, even as she got weaker and weaker. She never gave up hope, and I know for certain that it was her care team at Dana-Farber that helped give her that strength and hope. She received the best possible care from her team at Dana-Farber. My mom always remarked on how nice and supportive everyone at Dana-Farber was, they were always available to answer any questions and always met us with a smile on their face. They truly cared about her as a person, not just as a patient.
I am excited to be a part of the Pan-Mass Challenge because the cause is so important. I was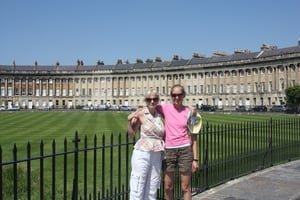 amazed at the support of all my family and friends when I started my PMC fundraiser and met my goal within a few days. I am truly honored to be a part of this and to be contributing needed funds to Dana-Farber Cancer Institute so that we can find a cure to this terrible disease and others can be spared the heartbreak that my family and I have endured.