#WhyIPMC guest blog by Marilyn Rabinovitz, 17-year Living Proof volunteer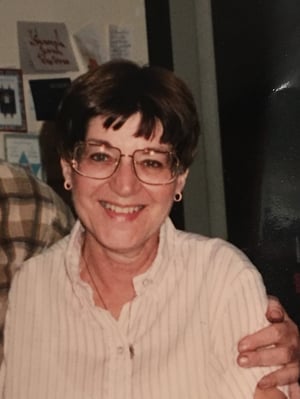 I wanted to be the best daughter I could be for her. My Mother was waging her final war in her battle with cancer. I did anything and everything I could; drove her to the medical appointments, took her for blood transfusions, cooked her high protein and high (healthy) fat meals to try to fuel her now 78 pound body, ran her errands, cleaned her home, loved her the best a daughter could. She closed that chapter on her own terms and on the most glorious Saturday afternoon in June of 2002 my Mother died from the ravages of cancer. She died 2 months & 2 days shy of her next birthday. Her birthday was the day we always celebrated her - just the simple fact that she was. How would I exist that first birthday without her? How would any of it matter.
As her birthday drew near my brother reached out to ask if I wanted to help at the Franklin Water Stop for the PMC. The PMC in 2002 was the weekend of August 3rd – 4th. So, on another glorious Saturday in 2002; on August 3rd I honored my Mother by volunteering at my first PMC event ……. on her birthday!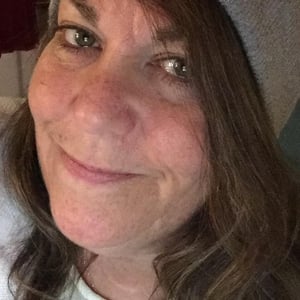 I have since become the Franklin Water Stop Site (co-) Coordinator and this year will also be supporting the new Walpole Water Stop. I have met so many amazing warriors and the people who support them. I have met people from all walks of life, from places near and places far, each with their own story and connection woven into the threads of the tapestry of the PMC.
A handful of years ago I (unfortunately) added LivingProof to my personal connection to my PMC story.When I went through my own cancer experience I did it knowing that I live in the best city with the best care and the best support in part due to the amazing folks who show up every year to PMC for those like me. And that is why I PMC!