#WhyIPMC guest blog by Kevin Hurley, 2-year rider
Our Dad was diagnosed with small cell lung cancer in 2018 and we were fortunate (so we thought) as it was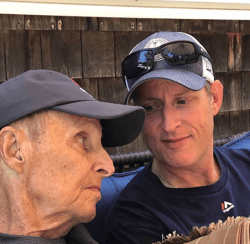 caught very early.
He went through the chemo regiment and at the end of treatment, they indicated that he was cancer-free. That was a really great day. The Doctors suggested that since his cancer was such aggressive cancer that doing brain radiation was the suggested follow-on treatment. He endured that treatment as well, but unfortunately, a short time after a node was found on his brain and ultimately cancer came back with vengeance.
My Mother, My Brothers, and the whole family all joined together to support him and my Mother through this difficult stage. We had a lot of laughs and a lot of tears, but all in all, we spent some real quality time with one another. We lost our Dad in 2019 and were fortunate that it was a time where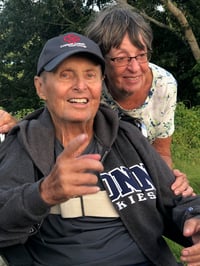 all of us could be with him when he left us.
Our Mom is a survivor as she was diagnosed many years ago with breast cancer and as I recall never missed a day of work as she went through the radiation treatment. While we were younger and less informed at that time, what an incredible woman to persevere without a single complaint. She continues to live with cancer and continues to be a champion in making sure each day counts. There are many others amongst our families and friends that have suffered at the hands of cancer so I ride in memory and support of all of them. I am fortunate to have the opportunity.