Barring COVID-19 preventing the PMC from taking place this year (blog was submitted in April),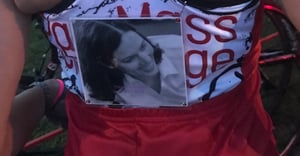 2020 will be my fifth consecutive PMC ride and my first as a Heavy Hitter. Why was I able to achieve heavy hitter status for my 2019 ride? Because of a childhood friend named Nicole Cingiser. I met Nikki back in 1976, when she and her family first came to Camp Wah-nee, a sleep-away camp in the Berkshires, that I had been attending since 1973. Nikki's older sister, Karen, became one of my best friends back then and remains so to this day. Nikki was passionate about the causes she supported, including volunteering for several years at the Hole in the Wall Gang, a camp founded by Paul Newman for children with serious illnesses, and marching for women and the rights of families. She was also devoted to the students she taught and staff she worked alongside at the Children's School in Stamford, CT. Up until her death, she had been a generous supporter of my PMC ride. Unfortunately, Nikki lost her battle with breast cancer in November 2018. Every time I am fortunate to have the opportunity to experience musical theater, a passion that we both shared, but which she pursued at maximum velocity, I think of my friend, Nikki, as well as during my training for my 2020 PMC ride.
In 2019, I rode in Nikki's honor. Thanks to social media, Nikki's family spreading the word of my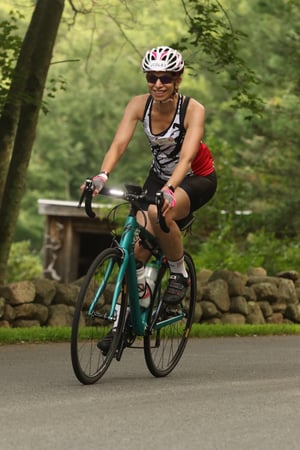 efforts, and the alumni of Camp Wah-nee, I went from barely raising the minimum pledge to raising over $11,000 (some of which was ultimately distributed to some my fellow Team Brookyn Love members, to assist them in achieving their pledges). For this year's ride, I will be riding to honor Nikki's memory as well as the many family members, colleagues, and friends I have lost to cancer.
While my first PMC ride in 2016 was probably more about setting a physical fitness goal and less about the fundraising, after experiencing my first PMC weekend, I gained a true understanding of what it is all about—the generosity of riders, volunteers, and spectators all united to do what we can to support finding a cure for cancer. And that is why I keep doing it. For Nikki and for everyone else who has fought the battle or who will be faced with having to do so. Hopefully, in my lifetime, I will see the day when all this is no longer necessary. In the meantime, I will keep PMC'ing as long as I am able.