I ride the PMC to honor my incredible mother, Carlene Merrill. She was first diagnosed in 1981 with ocular melanoma when I was a freshman in high school. She was fortunate to be accepted into a proton radiation trial (recently featured in the Boston Globe) which put her cancer in remission. Shortly after I married my wife Hilary in 1998, we found out her cancer had come back and spread to her liver; the prognosis was dismal. I have a vivid memory of one meeting with a doctor when he suggested, 'she should go on a long cruise.' Thankfully, because of her positive attitude and toughness, she did not take that advice.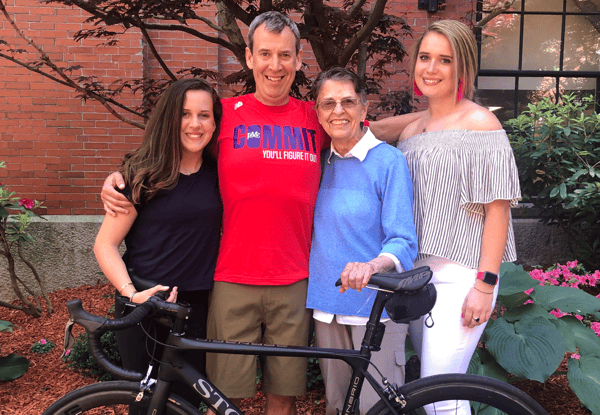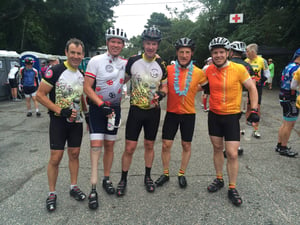 During the ups and downs of her cancer treatments (our family dubbed it the 'cancer rollercoaster'), which many connected to the PMC have endured, I found early morning runs with friends along the Charles River helped to clear my mind and fight the feeling of helplessness. I joined the Dana-Farber Marathon Team to help raise money to fight the battle against cancer and participated a few times in the Boston Marathon. After age and injuries forced me to hang up my sneakers, I took up cycling. The PMC has become an outlet to continue to support the fight against cancer.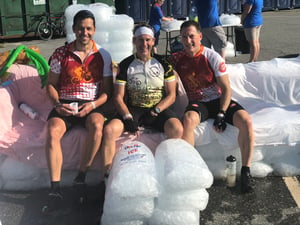 In 2002, after many clinical trials and treatments at various hospitals, both traditional and experimental, mom found Dr. Roger Jenkins, who resected 80% of her liver, and miraculously she is still with us today. She just had her twentieth anniversary with her oncologist, Dr. Jon Dubois, another PMC rider, and his quote was, 'Well Carlene, you have outlived your prognosis by 19 years and six months…'. The picture above is of my mom and our two daughters, Cali and Anna. She has been a big part of their lives, and they give her strength and energy to continue to fight the battle.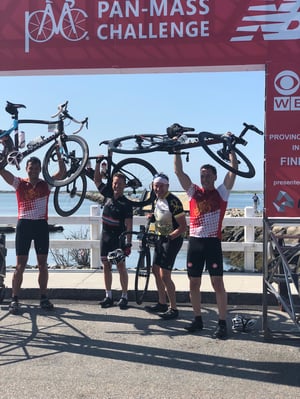 2019 will be my 8th year riding, and I look forward to seeing friends from past years. Thankfully, the same group of riders allows me to hang on their wheels and get me to the massage table before the larger crowds roll in! I ride for a team called Pedal for Pediatrics that directs money into Dana-Farber pediatric oncology. I am thankful for the volunteers who bring the energy to the rest stops and the many people that cheer on the bikers during the ride. People like Jan Ross, whom I first met during the Dana Farber Marathon Challenge and now stands ringing the cowbell early Sunday morning as we cross over the bridge in Bourne.
My mom's story is one of hope, tenacity, and inspiration that I share with others during my ride and keep my pedals turning in gratitude.