#WhyIPMC guest blog by Jeff Alers, 3-year rider, Team BBS
2019 represents the 3rd year I'll be riding in the Pan-Mass Challenge. I'm just as excited this year as the first year I rode. Three years ago I would never have dreamed I'd be biking in an event that covered 192 miles over 2 days. The atmosphere I experienced during my first ride was amazing and I became addicted to the event and more importantly, the cause.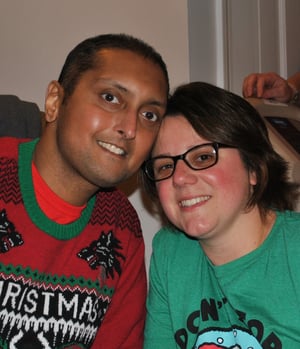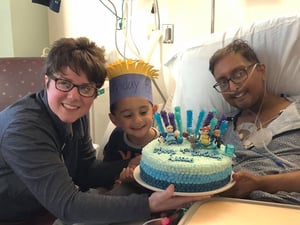 My story of why I ride in the PMC involves a loving family member, my nieces husband Kayur Shah, who at the very young age of 36, has been battling Stage 4 lung cancer for the past 2 ½ years. Back in 2016 Chrissy's and Kayur's daily life changed dramatically. The norm they once both new would be turned upside down. But amazingly, they have remained devoted to one another and committed to fight this disease. Their son Lucas turned 4 this year and remains the center of their attention. Lucas is a ball of fire and is an adorable little boy. Just as Lucas gets his non-stop energy from his father, I'm positive Kayur gets his inspiration to keep fighting from his little boy.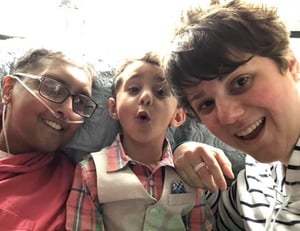 Last year had its share of up and downs but Kayur and Chrissy continued to battle each day. Entering 2019, there were more challenges including 2 severe stints, one in April and one in May, which saw Kayur hospitalized for about a week each time. At the time I write this, Kayur continues to fight and battle on. Although the "routines" in his life now involve using an oxygen mask, taking daily medicines and weekly trips into Dana Farber, the ability for him to keep his sense of humor at the most challenging times of his young life is inspiring. It's truly remarkable to see how both he and Chrissy remain upbeat during these challenging times. I am truly grateful and humbled to be part of their lives.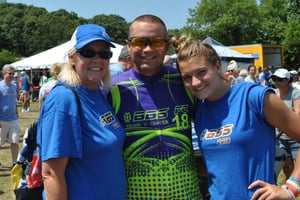 For 2019 we officially registered as Team BBS and are adding 2 new riders to the group making us a force of 6. This year Chrissy will be joining me along with Robin, Phil, Bob and Mike as we support Dana-Farber and ride on behalf of Team BBS. Each of the past 2 years I've successfully met my fundraising commitment. Please consider becoming part of my journey and help me reach my goal this year by donating to my profile page. In addition, I'm truly excited to see what we can do as Team BBS and how much we can raise as a group. Every rider on our team is special and we are all in this together. We've started to create bonds with one another that will last a lifetime and memories that will never be forgotten.
We are not doctors or scientists coming up with ways to battle the many forms of cancer that exist in the world but this is our way of giving back. It's our way of making a difference for not only Kayur but the countless others who struggle with these life threatening diseases. The ability to participate in the PMC event gives us the ability to make a contribution and feel that we are truly making an impact.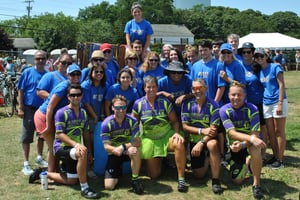 Cancer does not rest. It doesn't do a warm down at the end of a bicycle ride. Cancer does not sleep at the end of the day. It doesn't flee the cold for warm weather during school vacation. Cancer is relentless, showing no favorites and taking no prisoners.
PEACE.