#WhyIPMC guest blog by Jack Markuse, 6-year PMC rider and Heavy Hitter
2018 represents my 6th year of riding The PMC. Seven years ago my riding partner shared that he was a survivor and rode as Living Proof. And then he suggested I should ride too. I took up his challenge because in a simplistic way it seemed like the right thing to do. The PMC is a visceral and moving experience. Every year it never ceases to amaze me the survivors lining the roads of Cape Cod with their signs and commitment to us, the riders. I had no thought that 6 years later I would still be riding and would become a heavy hitter each of those years!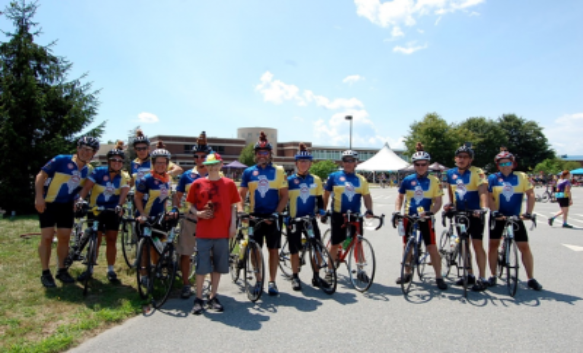 While we are all familiar with the adage that it is better to give than to receive, The PMC runs far deeper than that. While we all claim 'a list' of those affected by cancer, I feel heartened by the growing group of those who are on the other side of treatment and in remission! The research the PMC funds is responsible for that growing list. I officially crossed over into Senior Citizen territory this year and seriously considered hanging up the bike shoes for volunteer sneakers. But, in good conscience, the reason why I have not done so is that the reasons to ride far outweigh the reasons to not ride.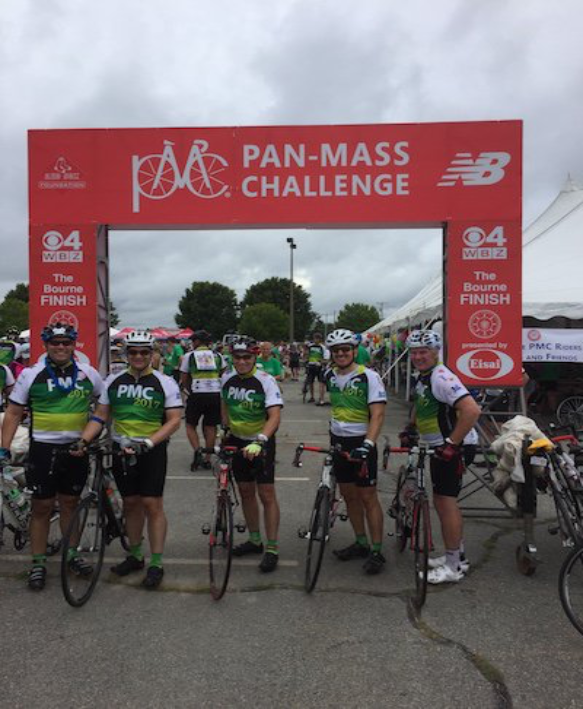 Over the last 24 months 'my list' has had heart-breaking additions: Jane, Diane, Arlene, Carole, Kathy, Annette. While breakthroughs happen continually, we are far from having a cure in hand and I cannot in good conscience do nothing. For two days in August, I feel that with each peddle we are making a difference. I want to make a difference. I need to do what I can to make a difference. The guilt-free carb consumption is a slight perk, but I believe each of the 6,000 riders experiences the catharsis, thrill, and force of this ride. I remain grateful to play a small part.