#WhyIPMC guest blog by Gerald Powers, Team Boston Fire, 1st-year rider (Captain, Engine 17, Boston Fire Department)
My motivation and goal for riding in my 1st ever Pan-Mass Challenge on August 3rd, 2019, will be to honor the memory of my mom, Joanne Powers, and the many family members and friends who have fought or lost their battle with cancer over the years.
Secondly, I will ride with my extended family, my brothers on the Boston Fire Department. The team's motto is "No One Fights Alone", and I am honored to pedal alongside each of these men.
Each of us has our own personal motivation and goal, but collectively we ride together to support a particular area in the fight against cancer, Occupational Cancer.
More specifically, I ride with Team Boston Fire because although the national averages are terrifying, they are far worse when it comes to Occupational Cancer. Every three weeks a new Boston Firefighter is diagnosed with cancer. Together, on Team Boston Fire, we ride to highlight the effects of occupational cancer, to better equip our medical experts on the frontlines, to assist those currently battling cancer, and to commemorate those that lost their battle with cancer.
By Participating in the PMC, I know we are making a difference in the fight against cancer.
Thank you and God Bless all those fighting for those we love and miss everyday.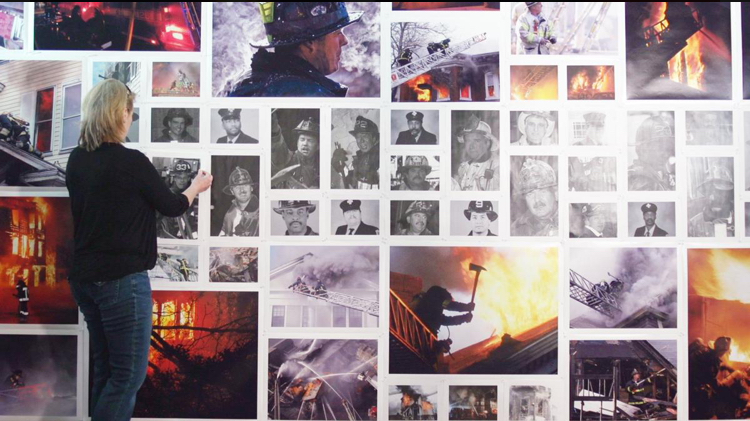 Over the last 28 years, more than 190 Boston firefighters have died from occupational cancer. Each firefighter is honored on a memorial wall inside the Boston Fire Department Headquarters.
My mom, Joanne Powers lost her battle with cancer on August 5, 2015. She was only 65, a beautiful person inside and out, and is my inspiration and motivation for everything I do.