#WhyIPMC guest blog by Daniel Kent, Team LungStrong, 4-year rider/volunteer
I have two passions that collided for me to ride PMC. I love to ride my bicycle and I love to help folks affected by cancer. I ride for my brother Michael, he's a cancer survivor and now a pediatric oncologist. I ride to support him and know that the money we raise will help fight cancer. I ride in support of the Hole in the Wall Gang Camps, I worked with children with cancer for five summers and have seen the effects cancer has on an individual and their family.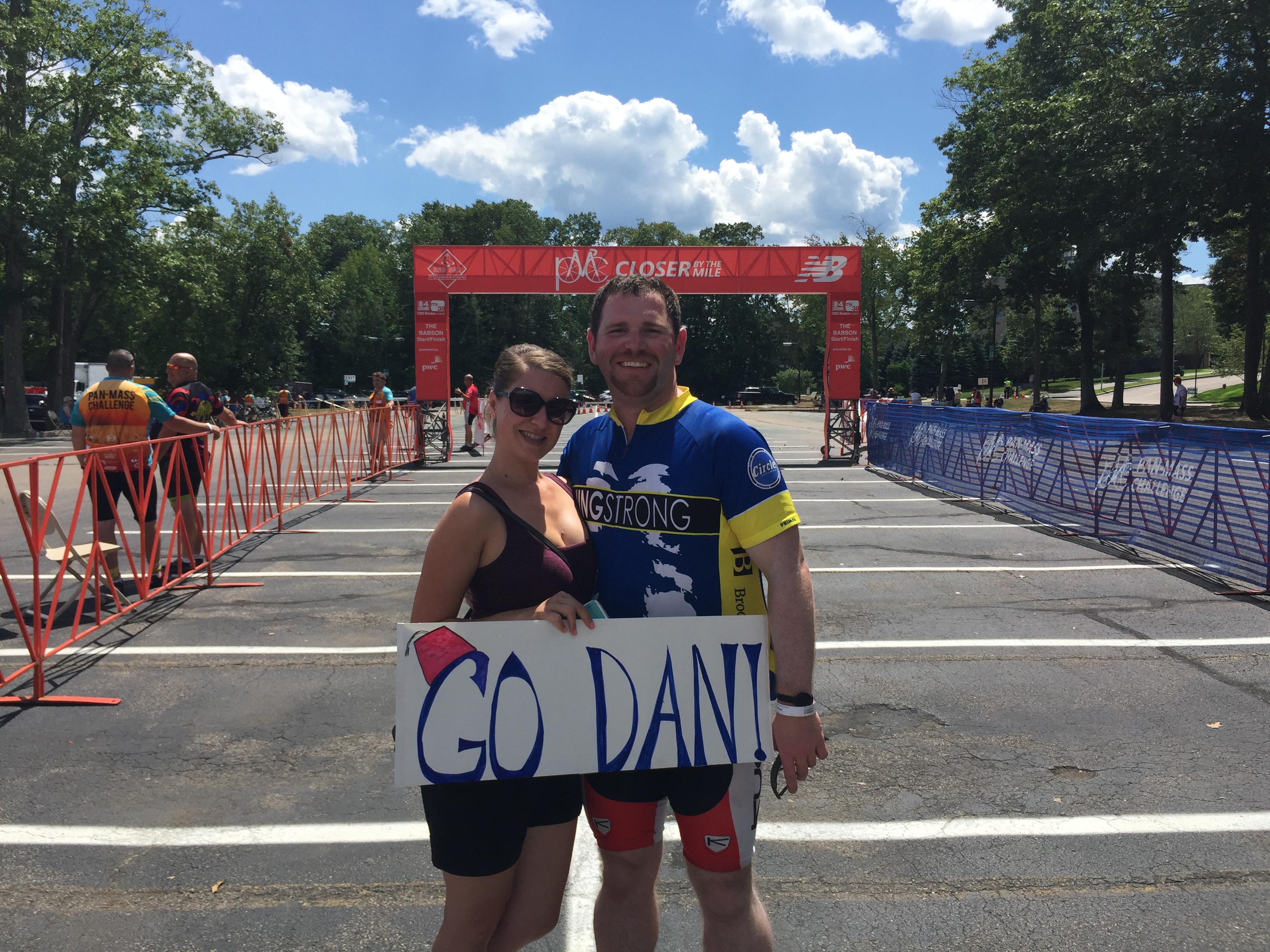 I ride not just because I love to ride, but in memory of those who can't. I ride for Marci Bloch, a former mentor, supervisor and PMC alumni. Her resilience and love of riding reminds me that anyone can ride to help support this cause. The Pan-Mass brings people together, my first year riding I connected with Matt Maderos, we both worked together at Boston University, and realized we both ride in honor of a good friend and mentor to both of us Barry Guaraldi. Each year we ride, we stop at our alma mater Bridgewater State University and reflect on the impact of this ride and a common bond riding for people who can't.