guest "Why I PMC" post by Bill Veno
After being a mostly recreational bike rider for over ten years, I committed to do my first Pan-Mass Challenge ride in 2011 at age 65. My brother-in-law had been diagnosed with prostate cancer in the spring, and I felt the need to do something to contribute to the fight against this insidious disease.
Like a lot of first-time riders, making the commitment to fund raise was sort of intimidating, partly because of the commitment riders make to substantial fund-raising, and partly because I was anxious about riding in such a large group since my previous riding experience had mostly involved solo rides near my rural central Massachusetts home.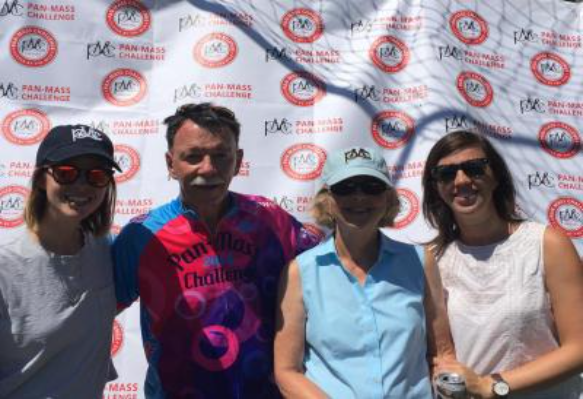 But, as all first-time riders soon realize, doing the Pan-Mass Challenge ride quickly replaces one's anxiety with an overwhelming feeling of awe and euphoria. From the amazing volunteers at registration, to the encouragement voiced by the thousands of supporters who cheer your progress along the route, and to the incredible organization of Pan-Mass volunteers who provide food, water and assistance at every water stop along the way – riders quickly realize what an extraordinary and humbling experience the Pan-Mass Challenge ride is.
During my ride that first year, I recall the feeling of being so unworthy of the attention that supporters and fellow riders heaped upon me along the way – the feeling that, "Hey, I'm just riding this bike, trying to make it to the finish, and I don't deserve all this cheering and attention."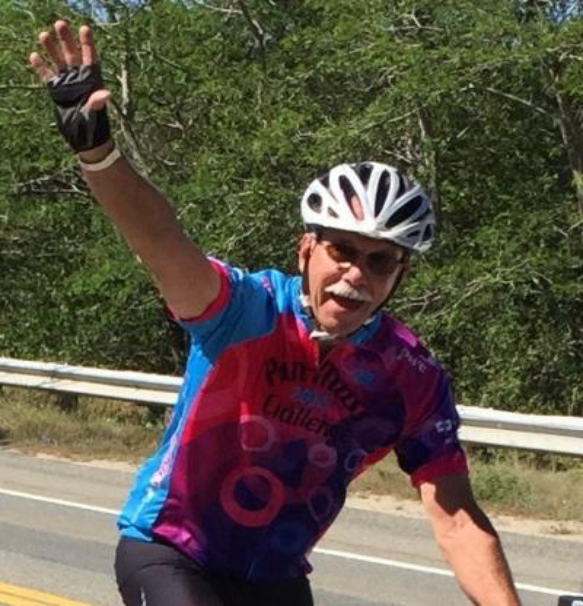 Now, at age 71, as I prepare for my seventh Pan-Mass ride, I 'get it' … at least I 'get' what the Pan-Mass Challenge means to me. Of course I do the Pan-Mass ride to support the extraordinary work of the Dana-Farber Cancer Institute. But I now also realize that I do this ride on behalf of all those friends and loved ones – and those not known to me at all – who are unable to do this ride themselves. I dedicate all the hours and hours of training and preparation, and will ride the 192 miles from Sturbridge to Provincetown again this year on behalf of those who have fought or are continuing to fight their personal battles with cancer.
I have been blessed with good health and, thanks to two total knee replacements in 2006, am physically able do the Pan-Mass Challenge ride – and will continue to ride until I am no longer able to get on a bike. I will continue this year to feel humbled by the extraordinary event that is the Pan-Mass Challenge and will, throughout every mile, offer thanks for this special opportunity given me to help make a difference in the fight against cancer.