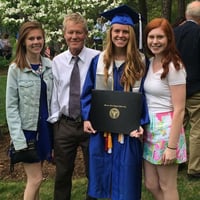 Growing up as a child, I was fortunate enough to never really know anyone affected by cancer. I would participate in American Cancer Society events and I would see all the names of people who had battled or were battling cancer, but I never had any personal relation to any of them. This all changed when my Dad, John J. Riley, was diagnosed with Squamous Cell Carcinoma in the summer of 2016.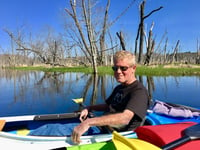 During the next two years, the only certainty was that nothing was certain. Soon after treatment, his carcinoma was gone. However, with that diagnosis only came a new one. This time it was Melanoma. In February of 2017, his left leg was amputated because of it. After a hard-fought battle with the greatest doctors and nurses on his side, my dad passed away on June 26th, 2018.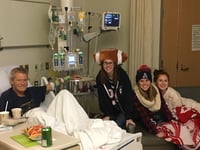 Throughout his cancer treatment, he never once complained. He was always the strongest in the room. My Dad and our family spent days upon days at Dana-Farber and Brigham and Women's Hospital. There was not a day that went by that he didn't have something great to say about the staff. From his "wicked smaht" doctors and caring nurses to the valet parking attendant who always "took care of him", he was grateful for each and every staff member working to heal him.
This is my thank you. I am riding in the Pan-Mass Challenge for the very first time to thank every doctor, nurse, chef, security guard, parking attendant and volunteer who treated my Dad like their own. I will be riding for Team FLAMES (Fast Legs and Minds Ending Suffering); a team made up of Dana Farber doctors, nurses, patients and families. I look forward to the day that cancer is 100% curable and every turn and hill this August will only remind me that we are closer by the mile.