Commit- you'll figure it out!
If you told me on March 27th, 2016 that in four months I would embark on a two-day journey that consisted of 192 miles on a bicycle- I would laugh in your face. I didn't even own a bicycle!
24 hours later, I knew I wouldn't miss the PMC for the world.
On March 28th, 2016 I was delivered the devastating news that at the young age of 34 my friend Brendan had passed away suddenly. Brendan was a 2-time cancer survivor, and a 5-time PMC rider. He was the best, most loving husband and father I have ever had the opportunity to meet. He was a neighbor, a friend and an inspiration.
Ten days later, I committed to the 2016 PMC to ride in Brendan's memory. I didn't know how I was going to manage to raise all of that money or ride 192 miles, but with support from friends, family and co-workers, I was able to raise over $7,500 AND complete the two-day ride from Sturbridge to Provincetown. Brendan was with me every mile, and will be there with me riding along every year until we find a cure.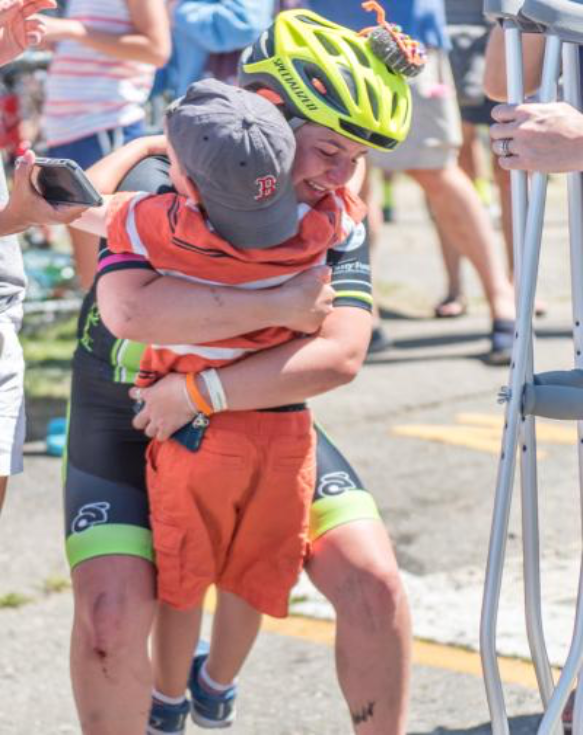 Allie and Liam (Brendan's 4 year old son)
"We don't know what the future has in store, but we believe that our efforts will create brighter futures for tomorrow. We are all in this together!" – B. Shea
I ride for you, I ride for me, and I ride for family, friends, fighters, and survivors.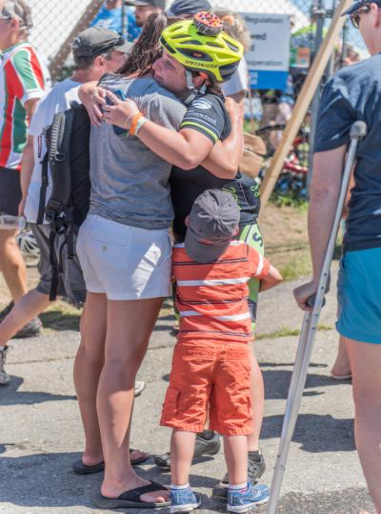 Allie, Liam and Kim (Brendan's Wife)
I ride for Brendan.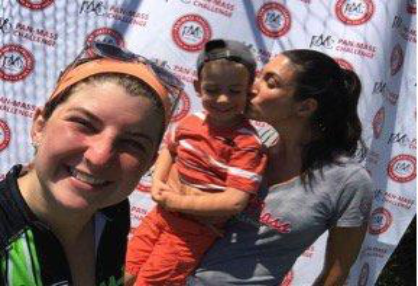 Allie, Liam and Kim
I will be starting a PMC team with Brendan's wife, Kim Shea starting in 2017. Team "B-Brave" will consist of family and friends riding in Brendan's memory-and anyone else willing to commit to this amazing cause! WE ride for Brendan