guest Why I PMC blog post by first-year rider, Frank Vetere
Why I Ride ...
I'm riding in the PMC this year in support of my longtime friend and business partner, Chris Blackburn. His positive attitude, inner strength, and will to survive was an inspiration to me and to all who have touched him over these past 5 years. Please help me honor his memory and help others who are facing this struggle.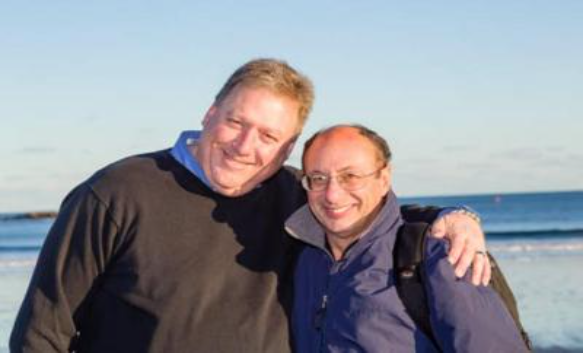 (Frank (R) and Chris (L))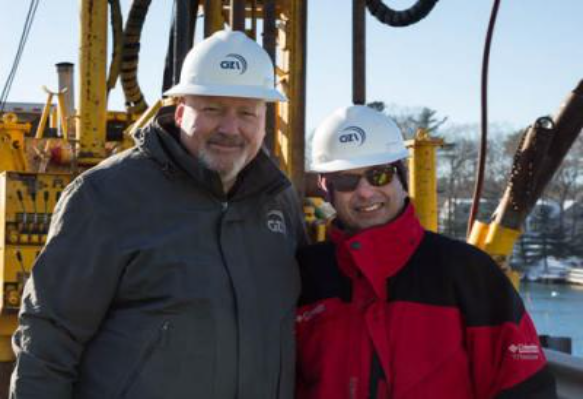 (Frank met Chris 30 years ago when they were both working for a south shore engineering company. They started our their company in New Hampshire in 1989, and remained business partners until they sold their company to GZA in 2008. They continued to work closely together over the past 10 years at GZA. They both made many great new friends at GZA, and as Frank said "their support throughout his illness and at the funeral were very heartwarming and impressive.")
Chris' doctor, Dr. Deborah Schrag of Dana-Farber, led the charge on Chris' fight against his colorectal cancer. Diagnosed in June of 2013, she facilitated chemotherapy, surgery, and radiation that he endured like a champion. His outlook on family, friends, faith, attitude, and energy was an inspiration to not only all of us around him but to his medical team as well. Whenever the cancer reemerged, Chris simply wanted to know what was next available to fight. There was not an individual that I have ever known that has demonstrated the grit and resiliency that Chris did throughout his battle. He really loved his family, friends, and life itself, and wanted so much to continue with all of us. How lucky we were to have had him.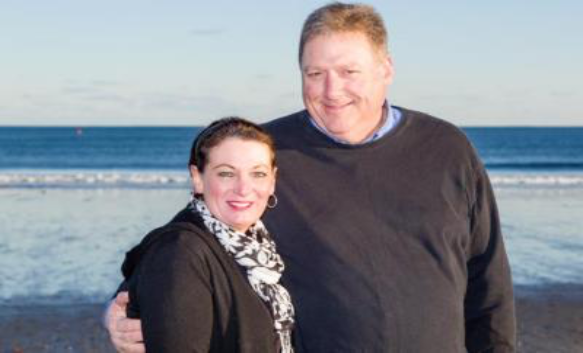 (Chris and his wife Beth)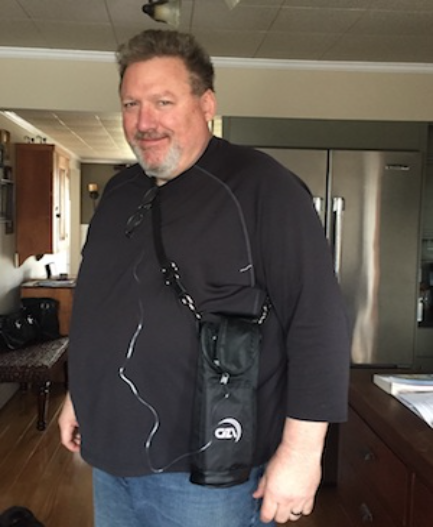 (Chris and his chemo bag)