Meet Team OOFOS
Last week, we introduced you to Duncan Finigan, OOFOS' first employee, whose life and determination in the face of a cancer diagnosis has inspired the company to donate over $3.4 million to Dana-Farber Cancer Institute. Honoring Duncan each year is a group of 85+ family, friends and OOFOS employees who ride for Team Duncan. In 2022, the group raised a team-record $746,418.72 for the PMC!
It is our pleasure to introduce Team OOFOS, a group of OOFOS employees who passionately supports Team Duncan by riding and fundraising with them each year – as well as ensuring they are properly recovered from all their rides.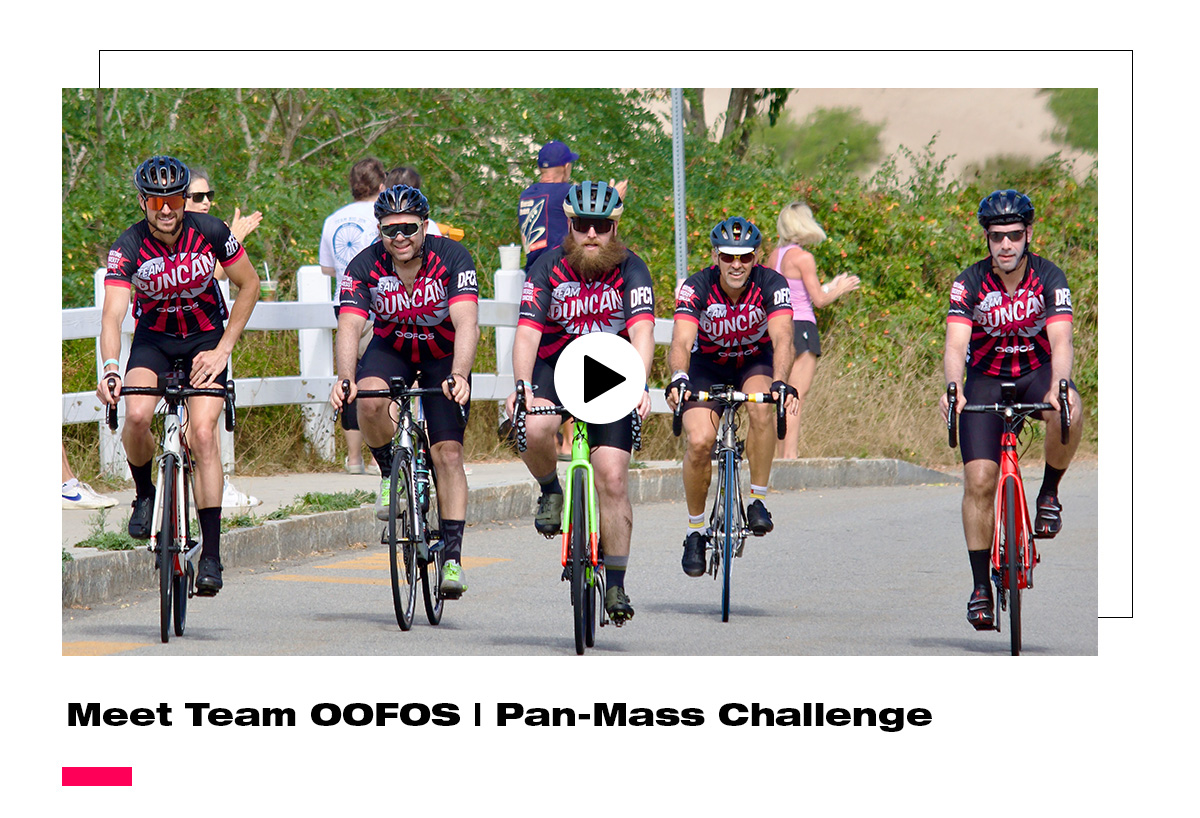 ---
What Are Team OOFOS' Favorite Styles to Recover In?
All styles available in men's and women's sizes