For the second year in a row, the PMC is proud to name OOFOS as the Official Recovery Footwear of the Pan-Mass Challenge. Headquartered less than 20 miles from one another, PMC and OOFOS are truly neighbors and proud to raise money for the Dana-Farber Cancer Institute and the Jimmy Fund.
Meet Duncan
The PMC and OOFOS first intersected almost a decade ago after their first employee, Duncan Finigan, received a life-changing diagnosis – stage four breast cancer. It was in the summer of 2015 that Duncan and OOFOS' founder Lou Panaccione first rode in the PMC. The two would ride together for the next three years before Duncan moved into a new role – continuing to fundraise and supporting the riders.
To this day, Team OOFOS continues to ride the PMC in honor of Duncan – increasing in number each year – because, as OOFOS says, the cause chose them.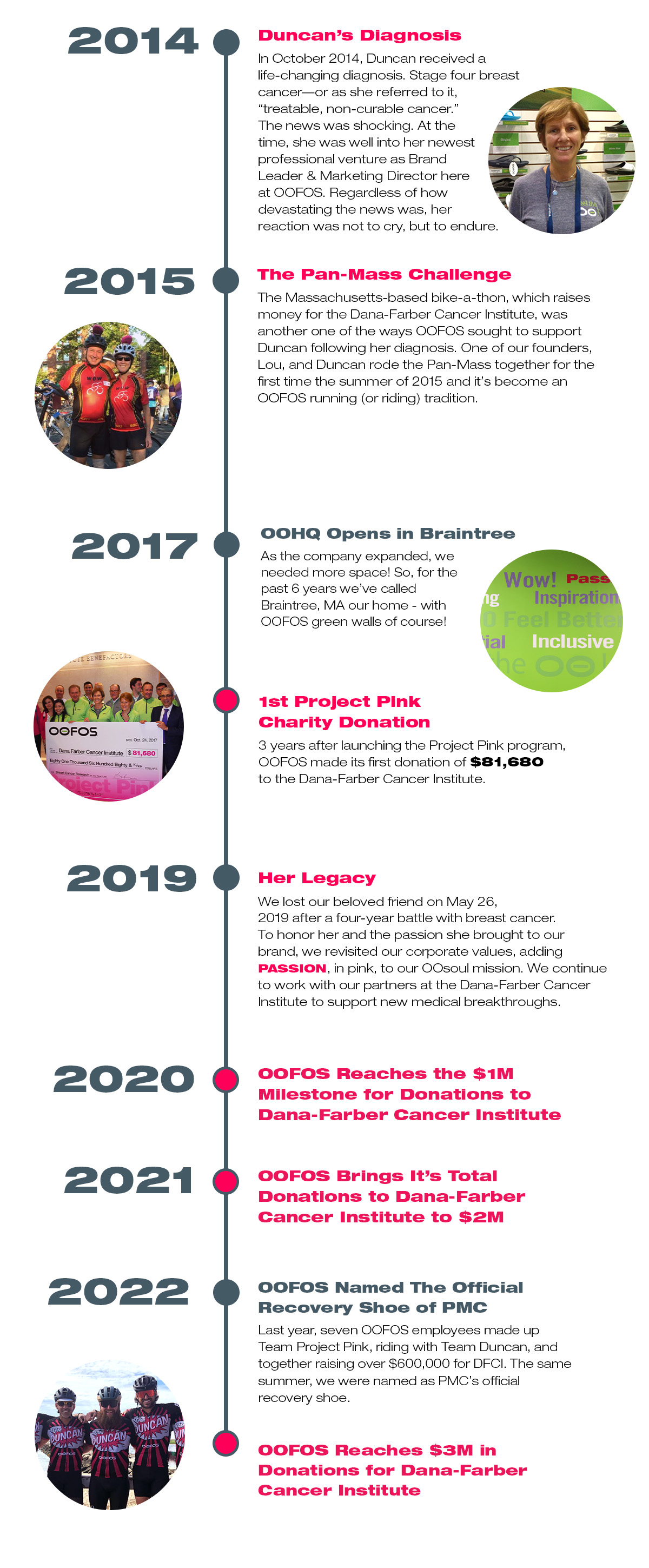 Stay tuned over the next four weeks as we introduce you to Team OOFOS, give you helpful advice from top OOFOS endurance athletes, and illustrate the importance of recovery during PMC Weekend.