Guest post by Tom Sommerfield.
I started riding in the PMC ten years ago to get fit and keep a friend company. When you ride in the PMC once, you realize it's far bigger than just you: everyone there, the riders, the volunteers, the people and whole towns lining the streets, the inspiring stories of the fights of survivors and the drumbeat of the names of those who've passed.
As I went through my fifties, it seemed like every 3-6 months another of my friends and acquaintances got cancer, and because I'm better at doing things than saying the right things, I chose to keep riding to support my friends and all the folks fighting this horrible, all too common disease. And in the back of my mind, I had it in my head that I might be paying it forward…
Six years ago, I wanted to get Bill Parent to start riding. He agreed as long as we started a bank team. Dylan Berio joined our new team as our Pedal Partner, and he and his family are forces of nature…So now I ride for a ton of different reasons: because each pedal stroke assures me that I have beaten my own cancer; because I am raising funds so that DF can find a cure for Dylan and other patients with a tougher row to hoe than I had; because I am honoring all my friends, family and their friends and family who must deal with this disease; because I have a team to try to set an example for; and because I love the times I spend with Cathy as we prepare and my teammates and the PMC community on PMC weekend.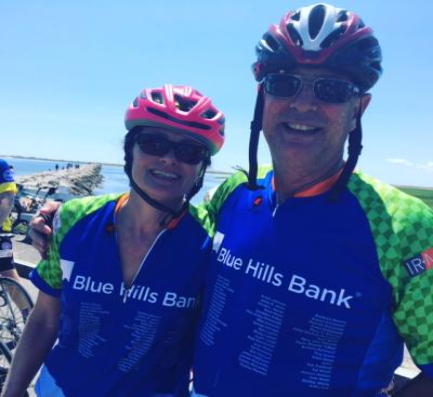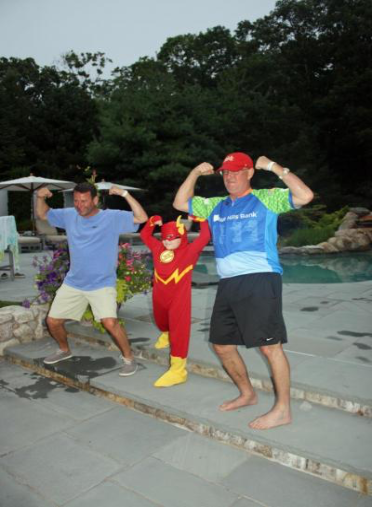 I will keep riding till I can't do it anymore.