Cancer really does wreak. My family has dealt with it way too much. Thanks to DFCI, my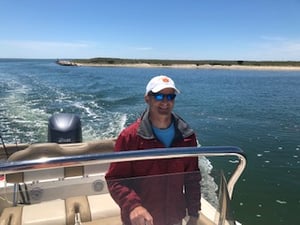 husband has overcome Stage IV Colon Cancer with Liver Metastasis--he beat it with flying colors, but the battle was long. My mother-in-law was not as fortunate with her battle against lung cancer, but she fought it to the end. And now, I have joined Team 3G, a team started by a friend whose husband is currently battling lung cancer--and he is NOT a smoker! His sister, also a nonsmoker, is battling the same vicious disease! Their battles are real. Cancer doesn't discriminate--it affects all of us in one way or another. We need a cure! More research money is needed for a disease that too many of us think is just from smoking--it can affect any of us! Far too many patients with lung cancer are not smokers, nor ever have been.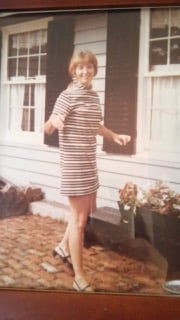 Team 3G is supporting DFCI's Lowe Center for Thoracic Oncology. 100% of your donation goes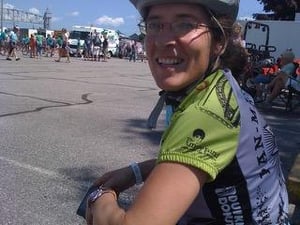 directly to DFCI. Any donation you make will help find the best treatments, research, and someday a cure for this horrendous disease. As I train for and ride the PMC, I know I am motivated by these friends and family, the patients who have battled cancer and still are battling cancer. As I pedal away, I know their countless hours of chemo and radiation, the recovery periods after each round of treatment, the long days and weeks of recovery from surgery are what motivate me. They will not lose this fight. Thoughts of them are the strength I will use with each mile I pedal. We will win this battle!