Guest post by Paula Farina Pollis
Little did my sister know that her vision to finish college and manage her family's bike shop would later help her brother, her family, thousands of cyclists and of course the PMC and its mission to cure cancer. This story is not about why I PMC. It's about why we, the Farina Family, PMC.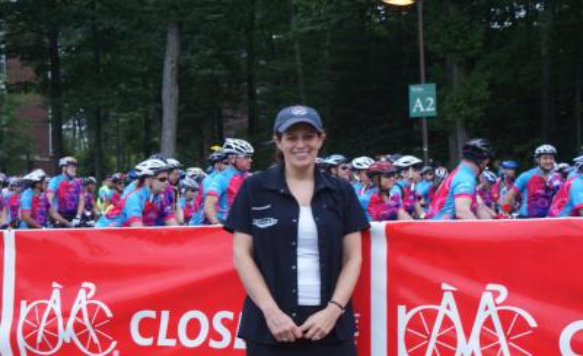 My only sister, Maria, was 19 years old when she received the news from her doctors at Brigham & Women's Hospital. It was 1980 and she was diagnosed with Stage 3 Hodgkin's Disease. Her hopes of graduating from college and managing Farina's, the bicycle store which our parents opened just 5 years prior, were suddenly put on hold. As the oldest of 5 siblings, she was our role model. She was smart, fun, optimistic and determined in all the things she did, especially in her battle with cancer.
The doctors were successful in saving her life. She graduated at the top of her class from Bentley University in 1984 and was focused on growing the small "mom & pop" bike shop into a leading bicycle retailer in the Boston area. Our family was happy to put cancer behind us and move on. But as we all know, cancer does not discriminate nor does it understand how much it can affect an entire family.
In 1988, cancer once again turned our family upside down. This time it was not Maria who would be affected. It was my brother, Dino. Cruelly, he too was diagnosed with Stage 2 Hodgkin's. Again, we were grateful for the treatment he received at Dana-Farber which, as in Maria's case, saved his life. We realized that if you had to battle cancer, Dana-Farber was the place to go.
As if 2 battles were not enough for our family, we braced for what would ultimately be a tragic loss. After being in remission for about 10 years, Maria's cancer had returned with a vengeance. This time the treatments, including a bone marrow transplant, could not save her. She left us with so much. She was positive until the end. She knew that her dedicated doctors would learn something from her two battles & treatments that would later help other patients. She hoped the bike shop she created would continue, even when she could no longer run it. Since my sister's death in 1991, the bike shop has been managed by myself and my brothers, Anthony & Mike. The bike shop pulled our family together during the most difficult time of our lives. How could something as simple as bicycles give us comfort, hope and joy?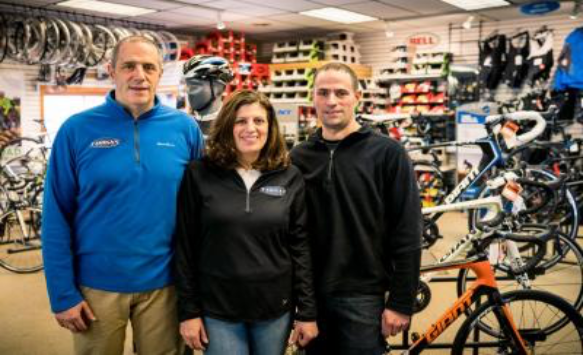 Dino, an avid cyclist, registered to ride the Pan-Mass Challenge for the first time, as a survivor, in 1996. This year will be his 12th PMC. It was apparent when he returned from his first ride, that this was an organization with great passion and a clear mission: Beat Cancer. As owners of a bicycle store, whose family directly benefited from Dana-Farber, it was a no brainer that we needed to be involved. Bicycling could be a means to end cancer.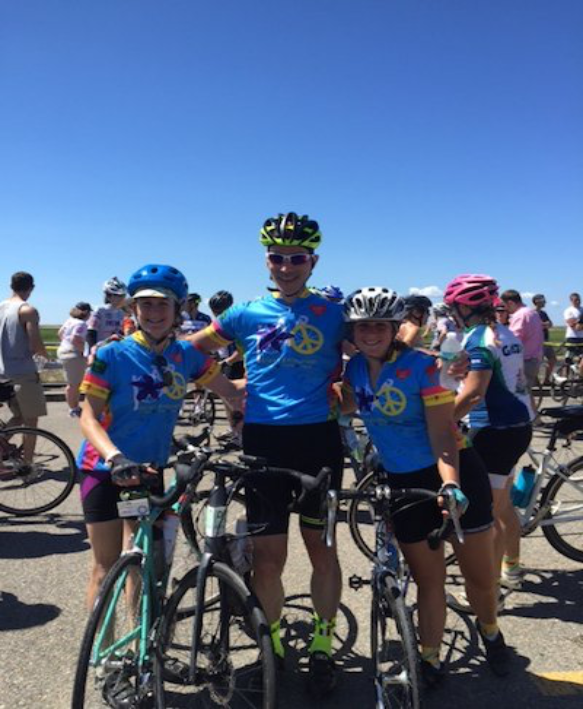 For the past 20+ years, Farina's has sold and serviced countless bikes for PMC riders, each with their own special reason to ride. As the PMC has grown, so has our dedication to support the mission. The first year, we assisted less than 100 riders at the Wellesley starting point. Now, thousands of riders begin their journeys from Babson. With our continued in-kind efforts each and every year since then as the exclusive bicycle shop providing technical support and supplies at Babson, we have found our way to give back to the place that gave us so much. Each year, my entire family, including parents, siblings, children, nieces and nephew attend registration on Friday night at Babson in order to support the PMC.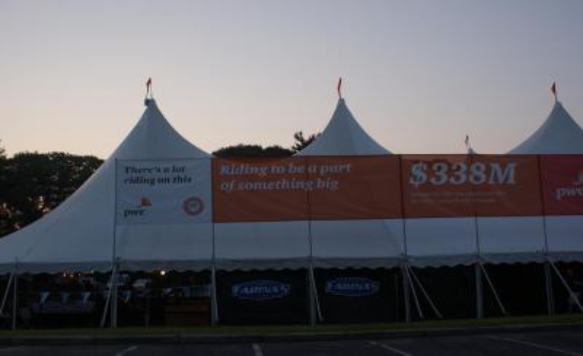 Dana-Farber gave us hope and life. The PMC has given our entire family a unique opportunity to share Maria's dreams and hopes. We are certain our sister now knows her legacy lives on. The foundation she put in place for our family business/bicycle shop allows us to support those who are battling cancer just as she had hoped. In honor of Maria and so many others who have their own "Why I PMC" stories, let's continue to PMC together.