I guess the real reason is simply to help. When I was a kid we lost two of my aunts. We then lost my mom. All your life you hear of the stories, and the sadness. Five years ago they tell me I have prostate Cancer. When I started going to Dana-Farber, I said to my wife, you know this is not an ordinary place, everybody here has Cancer. This is not an ordinary hospital. Well there was surgery, radiation, oral chemo and of course, I still slugged along in my own problems. I have always been in good health; gym, ski, football, and a very physical job. Poor me I have Cancer.
Then one day at one of my 3 month visits, I saw a young man probably late 20's maybe 30. He was my sons age, his dad maybe a little younger than I (65). They wanted him to ride in a wheelchair, he refused. He said he could still walk and that he was going to do just that. I told myself that it stops today.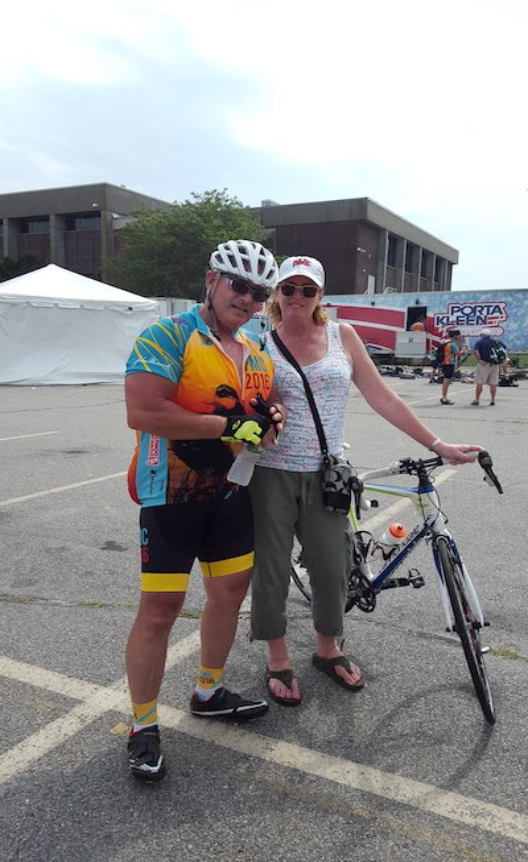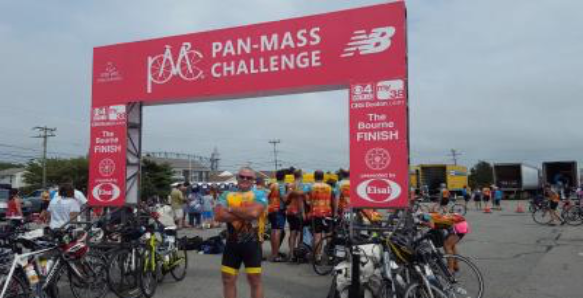 I don't know how the young man is today but he was definitely catalyst for me. If he could walk, then I could ride. I bought a bike that afternoon, this will be my 3rd PMC. I probably ride 2000 miles a year training on the road along with gym time all winter. I hope I'm a help. I am Dana-Farber for life..... I am Living Proof!