#WhyIPMC guest blog by Ken West
It happens almost every time I wear a PMC shirt or hat.
"Do you ride the PMC?"
"No, but my radio station partners with the PMC."
"Wow, that's cool."
Yeah, it IS cool. I am the Program Director at 105.7 WROR. We're in our 4th year of proudly being the official radio station of the PMC. And I'm honored to be a small part of it.
Working at a radio station, here's another conversation I hear:
"You work at a radio station. Are you on the air?"
"No, I'm not that talented."
"What do you do?"
"I'm the Program Director."
"What does that mean?"
It means I'm responsible for everything you hear on the station and many behind-the-scenes aspects. But mostly, I work with highly creative and talented staff putting together fun promotions and events. And the PMC is one of the biggest. It's a 7-month team commitment and our staff is all-in (commit, you'll figure it out, right?!).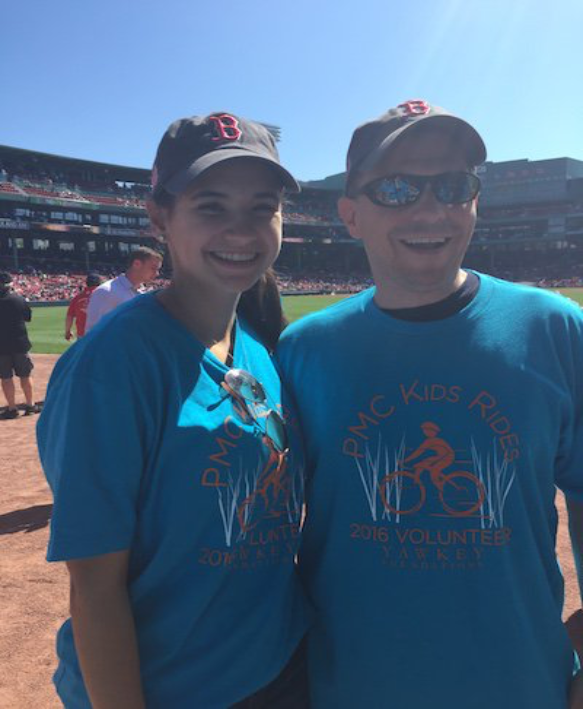 It starts in January: writing, recording, and airing promos (think commercials, but more fun) inviting listeners to join our WROR PMC Team. Our team includes air personalities (Loren Owens, Brian Bell, Hank Morse, Julie Devereaux,) Marketing Director (Jamie Martel,) and listeners. We change the promo messaging every 2 months, incorporating Kids Rides, the Sunday one-day routes, and encouraging non-riders to donate to our team or to someone they know.
Between March and July, we create WROR team fundraising events (ie: Plant Night, St Patrick's Day parties, selling CD's and pint glasses) and staff over a dozen PMC Kids Rides all over the state. We attend Pedal Party events, PMC day at Fenway, tour Dana-Farber, and more.
It all culminates at PMC weekend in August. WROR features riding songs and PMC messaging to fire up the riders, volunteers, and supporters. On Friday, we head out to the Sturbridge Host Hotel where I produce a live broadcast with our afternoon host, Jaybeau Jones, and attend opening ceremonies. Our Street Team engages with riders, taking photos and giving out fun WROR gear. On Saturday, I wake up to watch the 192-mile riders leave, then head to Babson College to watch Jaybeau send-off the Wellesley riders. I travel to Lakeville's water stop and Pedal Party kids' events.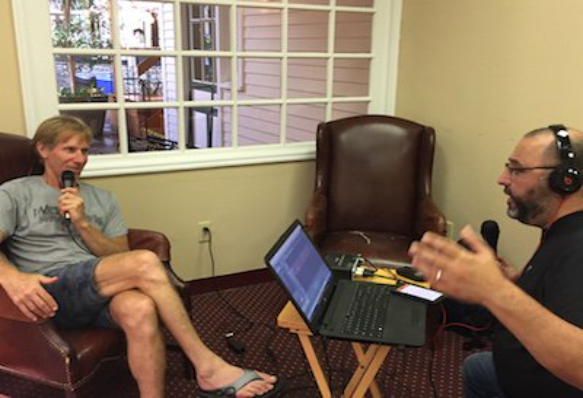 My final Saturday stop is Bourne to see the riders come in, ending phase one of their amazing journey.
So, now to "Why I PMC?" (took me long enough, right?) This whole experience with all of you has been incredibly moving. It's one thing to read about it, or even have someone tell you about it. But experiencing it brings unrivaled energy, spirit, and passion. It's a community of riders, PMC staff, volunteers, Living Proof Riders, Pedal Partners, families, friends all working together. And everyone is SO POSITIVE. We know cancer (a word I will never capitalize) sucks. But I don't see the PMC as sad. I see it as a celebration. A celebration of hard work, commitment, community, and legacy and respect for those we've lost. It's more powerful than cancer will ever be. We've all lost too many loved ones, including my Father-in-Law Rick. But the PEOPLE who PMC make me feel like we WILL get closer by the mile to a cure. You're why I PMC.