#WhyIPMC guest blog by Erin Phinney, 1st-year rider
My dad, Bill Phinney, is the reason I am riding the PMC this year.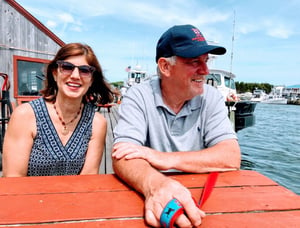 My dad lost a horrible battle with esophageal cancer this past November. It's hard writing this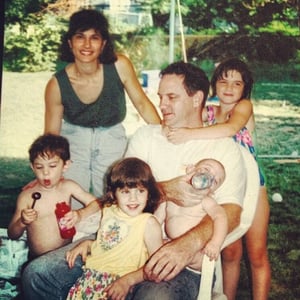 now, because this time last year I had a healthy, happy father who had recently retired and was researching his dream boat to buy. The news of his cancer stopped my family in our tracks. My Dad was (and still is in many ways) the center of our family. The chef for every meal, the storyteller, the fixer, and generally the go to person for each and every thing in our lives.
He fought exceptionally hard to stay with us. Painfully, relentlessly hard - his work ethic throughout his life matched this. That fight and the fight of countless others we know inspired my sister (Michelle Phinney), aunt (Joanne Censullo) and I to all ride the PMC for the first time this year. We'll be joined by three other incredible family friends - Janet Buckley, Mary Alfano, and Craig Johnson. This August we will all continue his fight. We fight for my dad's memory, his legacy, those who are still fighting, those who care for and treat those in need, and preventing the fight for countless others.