I have been a Jimmy Fund Boston Marathon Walker for the past 8 years. The volunteers are so important over that 26 miles, that I knew I needed to do something to help out the Jimmy Fund as a way of expressing my thanks to the folks that help out on the Walk.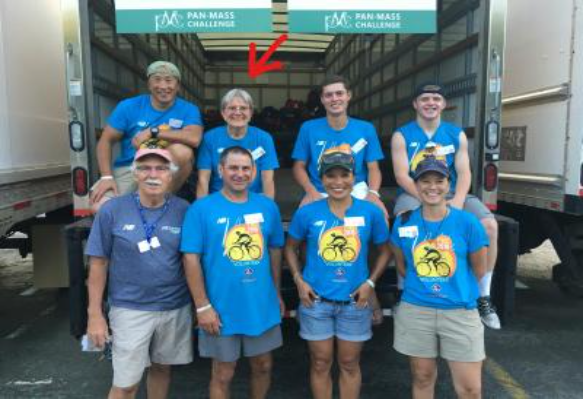 Four years ago, I volunteered on the luggage crew in Wellesley on a Friday night and Saturday morning. From that first weekend on, I knew I would be back every year. The past three years, I did the same thing, but after I finished in Wellesley I went down to Bourne and did luggage on Saturday afternoon and Sunday morning.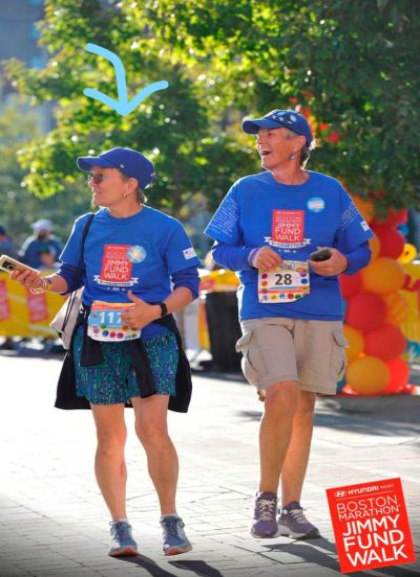 I have seen first time riders with the jitters as they bring their things to the truck. I have seen people in every size, shape and age come to the truck with their bags and tents. I have seen a fellow with one leg ride his bike to the truck carrying his prosthetic to be delivered to the other end. I have watched the take off in the morning when it is barely light out, and I have seen riders who are soaking wet and shivering uncontrollably arrive in Bourne. It's all just amazing.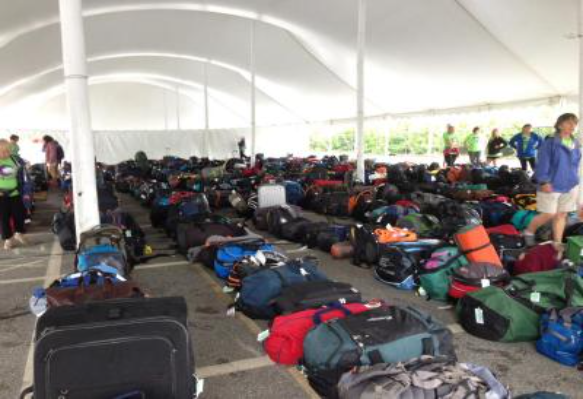 For those three days, my one and only goal is to make their lives just a little easier. We ask if they have everything before their bags are buried in the truck. We help them put on their tags. We help them find their bags in Bourne. We give a high five or a pat on the back. These folks are miracle workers. They have all raised a significant amount of money, and some have brought in a staggering amount. DFCI needs them, and if I can help them do it….that's what I will do.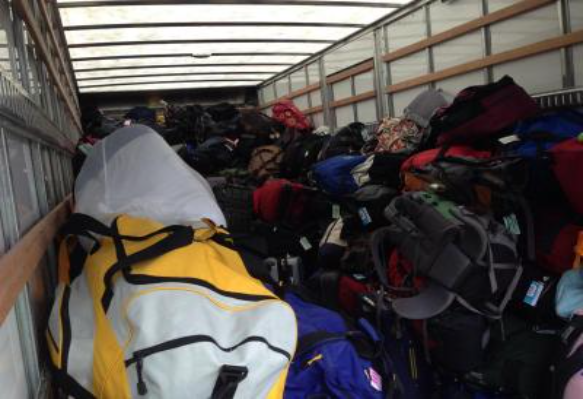 We all have one goal….Beat Cancer, or at the very least, control it. I lost my dad, an aunt and uncle and four grandparents to cancer. My husband has lost his dad and grandparents, and now his sister and brother in law are fighting it. Add to that, scores of friends to have fought and won or those who have lost the battle. Cancer robs of of those we love the most. I can't say that Dana Farber has treated any of them, but that doesn't matter. The breakthroughs that DFCI makes will help patients all over the country when the treatments are shared.
I come down from Vermont for the PMC. I sleep in my car because it's too short a night to bother to go anywhere else. I slept at my cousins' house the first year, but that was more work than sleeping on site.
I have been bitten by the bug. I bought my "Commit-You'll Figure It Out" t-shirt. I bought a bike and a training stand. I have registered, and I'll be proud to do the volunteer ride on Sunday. Yes, I will have a new appreciation for the first timer's shaky nerves, and yes, it will cut into my earnings for the Jimmy Fund Boston Marathon Walk, but, it's all going to the same place, so it doesn't matter.
Nothing makes me prouder when I see a 192 bumper sticker or a PMC license plate than to know that I have just a teeny tiny part in making it just a bit easier for the riders and helping them succeed. I just love sharing with people what an amazing event this ride is and how successful it is and how it is the largest sporting fundraiser in the country. Damn cool. Thanks to all of you for your part in this Miracle. See you in August!