guest #WhyIPMC blog post by 6-year rider, Alison Bridgman
2018 will be my sixth consecutive year riding in the PMC and as August 4th gets closer and closer, I still feel the excitement and passion of my first ride.
I first heard of the PMC in 2013. I was 24 and working a job in tech sales when I was approached by a colleague to join the HubSpot PMC team. Hesitant at first, I did some research, asked around and soon had an overwhelming sense of purpose come over me.
Growing up, I was so incredibly lucky. My grandparents lived just a town over which allowed them to have an incredible presence in my life. The running joke was that I had a whole fan base at my soccer games. Parents, grandparents, aunts, and uncles.
As many who ride the PMC or stand along the route across Massachusetts, we are there for a reason, for a purpose. I lost both my Nana, to Pancreatic and Aunt to brain cancer when I was in High School and Freshman year of college. I remember getting pulled from Junior English class from my guidance counselor and then just 30 minutes later, standing by my now deceased Nana as she lay there in bed where the dinner table used to be. I stood in the very spot, saying goodbye, where I sat every Thanksgiving dinner.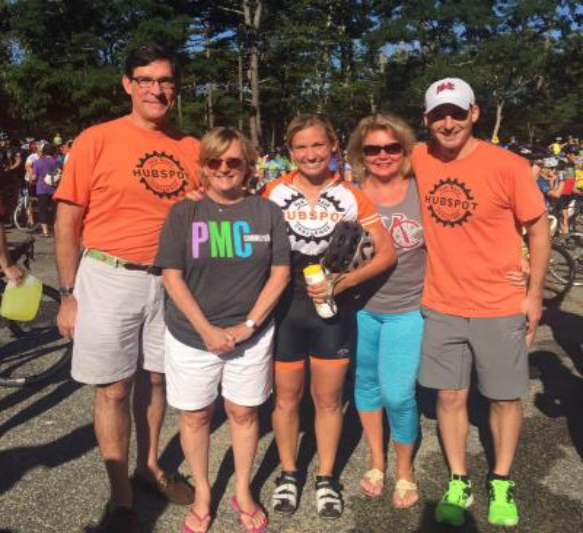 Losing loved ones is in itself one of the more difficult parts of life but seeing the impact of that loss on your family or your friends has a lasting impact as well. By losing my Nana and Aunt, that meant that my mom lost what was essentially left of her nuclear family. Throughout the rollercoaster that cancer is, she also served as their primary caregiver. She took on this tremendous role that neither she, my Nana or Aunt ever imagined where life would lead them. The timing of their deaths, just 24 months apart made it cancer a never-ending presence. My Nana was quick. It was too soon with very little hope and promise from the start. Our glue was gone in just a matter of months. My aunt's journey was long. Ups, downs, it was there then it came back. We watched this independent, successful woman lose her sense of self and dignity right in front of us.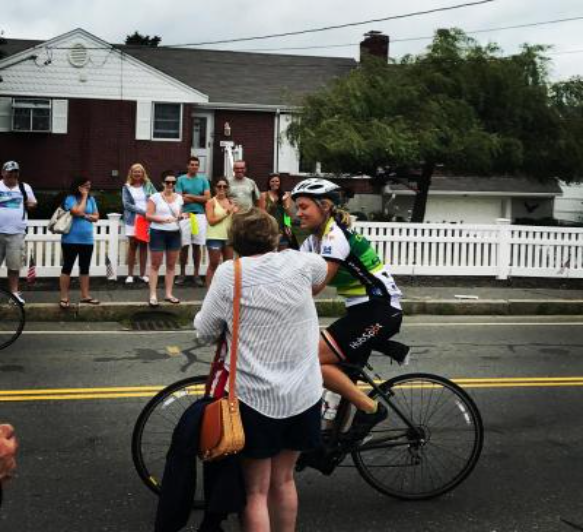 The ability to participate in the PMC has given myself and Mom something back from all the heartache and pain. It's given us a purpose, an outlet, an opportunity for cancer to not be the one who wins in the end. As a 24-year-old, I never thought I could commit to the PMC fundraising goal (I was just trying to pay my rent). I also never thought I would ride past year one. But seeing my mom along the route, seeing her pride, knowing that I'm doing it for us, for my Nana and my Aunt, keeps me coming back. It keeps me committed to this fight that so many of us need help in fighting.