blog submission by Abigail Greene
I am a PMC rider who recently moved to New York City for a job at The Museum of Modern Art, specifically, the MoMA Design Store. At the MoMA Design store, we specialize in unique and innovative products such as modern furniture and home decor, tech, cookware, desk accessories and even cycling gear!
I recently had the opportunity to review an awesome new product of ours, a "Next Generation Cycling Helmet" by Lumos. The Lumos Helmet completely redefines safe riding; I knew I needed to share it with my fellow PMC riders!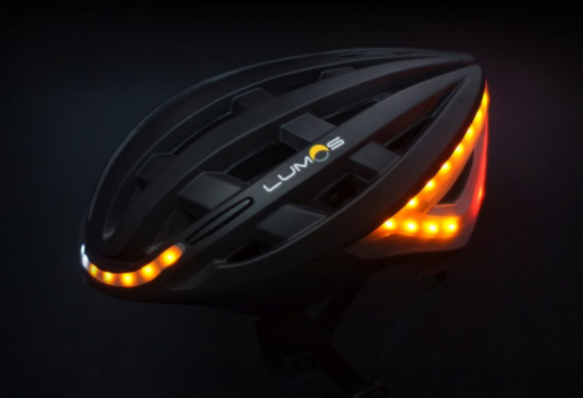 This is the world's first smart bicycle helmet that integrates lights, brakes and turn signals. When you slow down, the helmet's rear lights automatically turn red. The turn lights are activated by a small handlebar remote that's easy to remove, water-resistant and lasts for months before requiring a charge of battery.
Alongside the technology, it is sleek and comfortable! Ladies, don't worry, the brake lights do not get in the way of that perfect PMC pony tail…I tested it!