As we start the new year, please help us welcome new employees to the Pan-Mass Challenge and congratulate longtime employees on their promotions! The PMC staff works year-round to plan PMC weekend, the PMC Winter Cycle, PMC Kids Rides, and PMC Unpaved.
New PMC Employees
Deana DeSilva
Fundraising Manager

Deana DeSilva is the Fundraising Manager for the PMC, leading out on all aspects of fundraising processing for the organization, as well as rider and donor support. In her role, Deana takes part in long range planning as well as production and analysis of PMC events.
Prior to the PMC, Deana was the Director of Operations, Salesforce/IT Systems Admin at Joe Andruzzi Foundation (JAF), where she supervised all aspects of data migration and developed requirements for the Foundation's financial assistance application. Deana was also an owner of a franchise location of Get in Shape for Women in Easton MA, and is currently an owner of a franchise location of Sign Gypsies in Hockomock, MA.
As a seasoned professional with decades of experience in non-profit operations and programs, Deana brings passion and drive to her role and the PMC's mission to fight cancer.
Danielle Tata
Office Administrator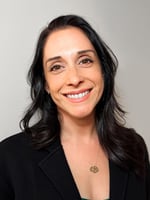 Danielle Tata is the PMC's Office Administrator, serving as the first point of contact of the organization. She also supports PMC fundraisers, donors, volunteers, and sponsors, playing an instrumental role in advancing the organization.
Prior to the PMC, Danielle was a middle school English teacher and the Lower School Dean of Students at Boston Collegiate Charter School in Dorchester, MA. Danielle received her Bachelor of Arts degree in Communications at Boston College and her Master's degree at Pace University.
Danielle currently resides in Medfield, MA, and is dedicated to helping the PMC achieve its goals through her work at the organization.
Promotions
These promotions come after the PMC's record-breaking fundraising year in 2022 as the organization raised $69 million for critical cancer research and treatment at Dana-Farber Cancer Institute.
Bill Alfano
Vice President of Marketing and Strategic Partnerships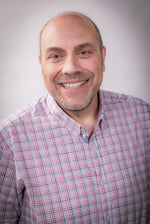 The PMC recently promoted Sherborn, Mass. local, Bill Alfano, to Vice President of Marketing and Strategic Partnerships.
Alfano has been with the PMC for 10 years and will continue to play a critical role in managing the organization's existing and prospective sponsor relationships and making an impact in selling in key corporate sponsors. He also leads out on all PMC's marketing, PR and social media efforts.
Before his time at the PMC, he worked as event, promotion and marketing directors at various radio station clusters in Arizona, Connecticut, Texas and most recently, Boston, where he ran many nonprofit programs and fundraisers for The Jimmy Fund, Pan-Mass Challenge and other local charities. Originally from Northford, CT, he now resides in Sherborn, MA.
Justine Darmanian
Director of Volunteer Operations & Kids Rides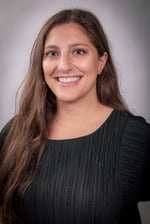 The PMC recently promoted Justine Darmanian, of Boston, MA, to Director of Volunteer Operations & Kids Rides.
As a California native, Darmanian first became involved with the PMC in 2010 while working as a resident camp counselor at Cape Cod Sea Camps, cheering on riders at Da' Hedge. She has since relocated to Boston, and has been with the PMC since 2013.
In her newly elevated role, Darmanian will continue to manage operations for over 3,500 PMC volunteers as well as run the PMC Kids Rides program, which features mini bike-a-thons for children in communities across Massachusetts and New England. She will continue to assist with operations and logistics for other PMC programs, such as the PMC Winter Cycle, a spin event at Fenway Park, and PMC Unpaved, a gravel ride in the Berkshires.
Jessica Otto Guay
Fundraising Associate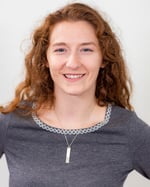 The PMC recently promoted Rehoboth Mass. local, Jessica Otto Guay, to Fundraising Associate.
In the newly elevated role, Jessica will continue to support the PMC in event planning and take part in overseeing the organization's fundraising processing.
No stranger to the organization, Jessica first volunteered in 2010 thanks to their father Peter's Dana-Farber oncologist. In 2014, Jessica began riding alongside Peter, who together, have raised over $80,000 for the organization. Peter has since passed away from Non-Hodgkins Lymphoma at age 54 in 2017.