Harpoon announced last week that it will once again be putting the weight of its flagship beer – Harpoon IPA – behind the Pan-Mass Challenge, the single most successful athletic fundraiser in the country.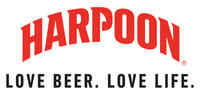 Harpoon will be donating a portion of proceeds from all Harpoon IPA sales from July 1 – August 15, 2021 directly to the PMC, which donates 100 percent of every dollar raised to support life-saving cancer research and treatment at Dana-Farber Cancer Institute.
This year, the New-England based brewery is using its platform to not just shine a light on the cause, but the volunteers and fundraisers who contribute to it.
For the first time, when beer drinkers reach for a bottle of Harpoon IPA, they'll be introduced to three riders who have each supported the PMC for more than a decade. Their stories will appear on the back of Harpoon IPA bottles throughout July and August, while supplies last:
Glynn Hawley of Natick, Mass. has been riding, volunteering and working for the PMC for 27 years. He originally signed up as a challenge with friends, until the ride became much more personal: "Since 1995 I have been treated for cancer, have had friends and family who have had cancer, and lost my nephew Conor to leukemia in 2017."


Jaime Schier of Hudson, Mass. and a 21-year Harpoon employee has been riding for 19 years. "I learned about the PMC from a colleague at Harpoon after cancer took a close friend of mine. The PMC became an outlet for both my grief and an avenue where I felt I could contribute to the fight."


Nicaela Chinnaswamy of Boston has been involved with the PMC for 13 years, starting as a volunteer before her first ride in 2015. "Once you hear stories of children who are survivors and of the family members who have donated bone marrow – you feel like riding is the least you can do."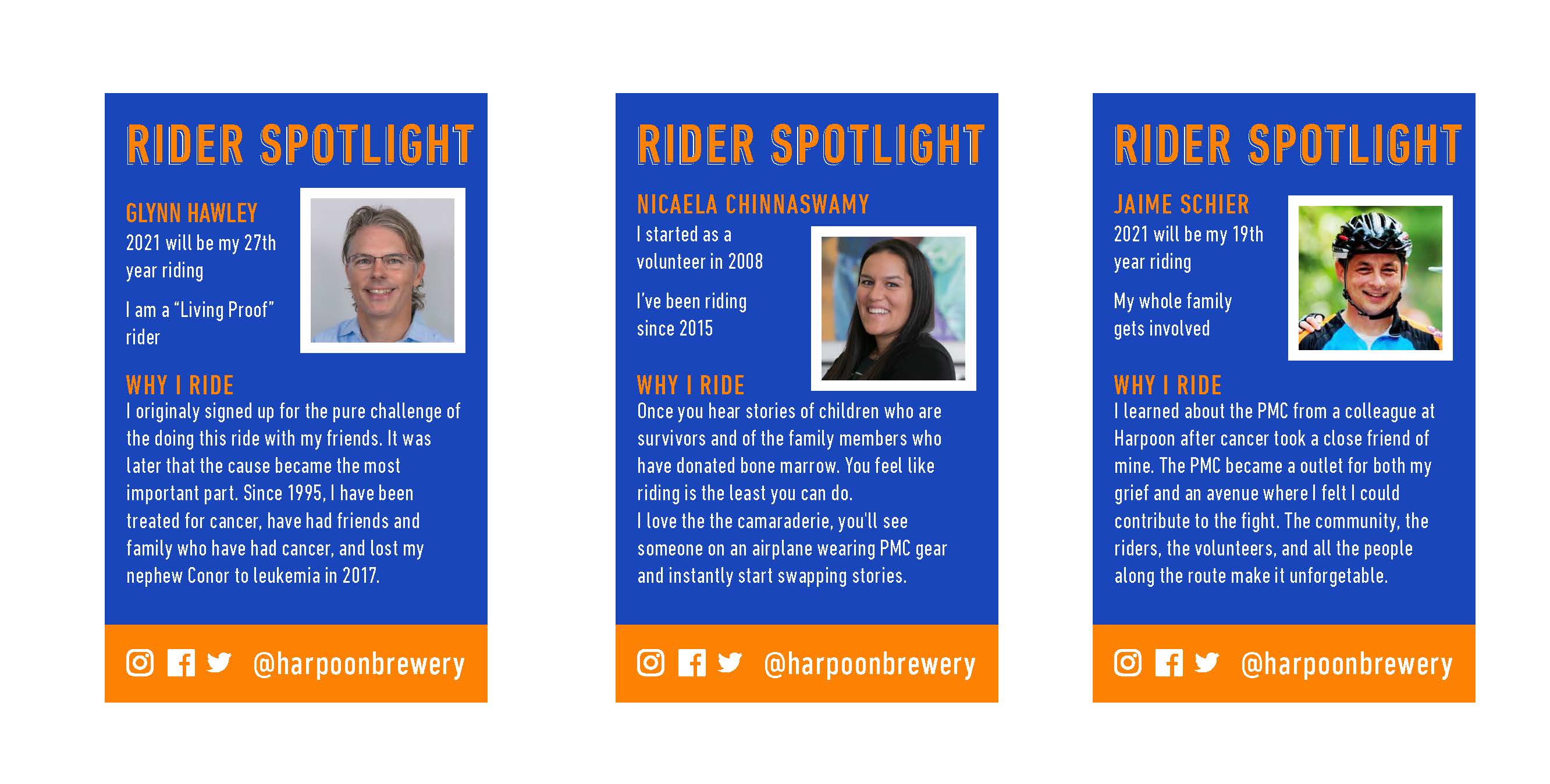 "We've been supporting the PMC for 23 years, but this year, we wanted to celebrate and honor some of the folks – including some of our employee owners – who help make the ride and the contributions to the PMC possible," said Dan Kenary, CEO and co-founder of Harpoon Brewery. "These three riders each have their own personal connection to the organization, but all fight to support the same, worthy cause. We hope our fans will show them support in return as we collectively work to raise as much as we can for Dana-Farber Cancer Institute."
Those interested in supporting the PMC and Dana-Farber Cancer Institute can find and purchase Harpoon IPA near them by visiting Harpoon's Beer Finder.
To learn more or to make a financial contribution to the cause, visit pmc.org, or call (800) WE-CYCLE. Connect with #PMC2021 on Facebook, Twitter, Instagram and LinkedIn.