We are excited to announce that for the fourth year in a row, our friends at the Harpoon Brewery are making a special beer for the PMC.
New this year, we're asking YOU to choose the style! We know how much you look forward to the beer at the finish line each day of the PMC, so we hope you will enjoy being a part of the process this year. So what do YOU want to drink at the finish line? Click below to vote!
To give you some context when you vote, here's the history of the Harpoon PMC Beers we've made in the past:
2014: German Kolsch Style Beer made with wakatu hops from New Zealand with lemon zest, pineapple, coriander

2015: German Kolsch Style made with wakatu hops from New Zealand and a subtle hint of coriander

2016: American Double Red Ale

2017: ???
Voting will be live through April 26, 5pm.
Winning style will be unveiled at PMC Night at Harpoon on June 7, 2017. (Link to purchase tickets coming soon)
Follow link to vote*: VOTE for the 2017 Harpoon PMC Beer style
*must be 21+ to vote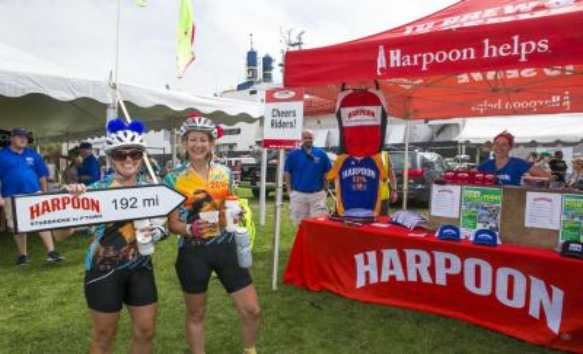 Since 1998, Harpoon has been a proud supporter of the Pan-Mass Challenge (PMC) pouring beers for weary cyclists who've ridden up to 192 miles for one single reason: to fight cancer. The Harpoon PMC Beer is a toast to the riders, volunteers, PMC staff, and all who make this incredible ride happen each year. For every pint of PMC Beer sold at the Harpoon Breweries in Boston MA and Windsor VT, Harpoon will make a $1 donation to the PMC