The PMC Kids Rides program, presented by Yawkey Foundations, began in 2005 as a way to include young cyclists in the Pan-Mass Challenge mission. The program engages youth in philanthropy and instills the value of working for the benefit of others, while bringing the PMC and its mission to the next generation.
Since it's inception, the PMC Kids Rides program has raised more than $7.2 million for the PMC! And like the PMC, 100% of rider raised funds goes directly to cancer research and care at Dana-Farber Cancer Institute! This year the 2017 program has 35 rides throughout Massachusetts and New England, with a fundraising goal of $820,000 as part of the PMC's $48 million goal!
The program wrapped up it's Spring season this past weekend. Together over 3,700 riders from 30 different rides raised $658,000 (and counting!). This program has five new rides this year in Canton, Greater Manchester, NH, Needham, Sandwich, and Woburn - expanding the PMC Kids Rides mission!
Take a look at some of our Spring rides below! To view the full gallery click HERE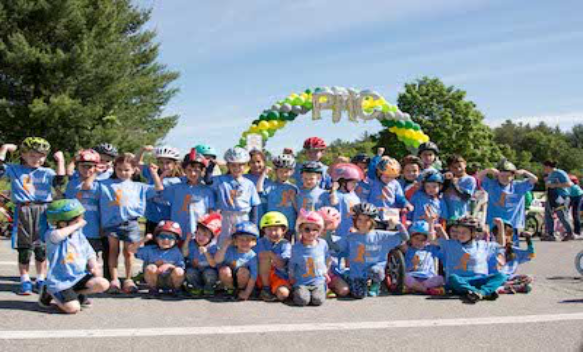 (Westwood PMC Kids Rides playing around before their ride)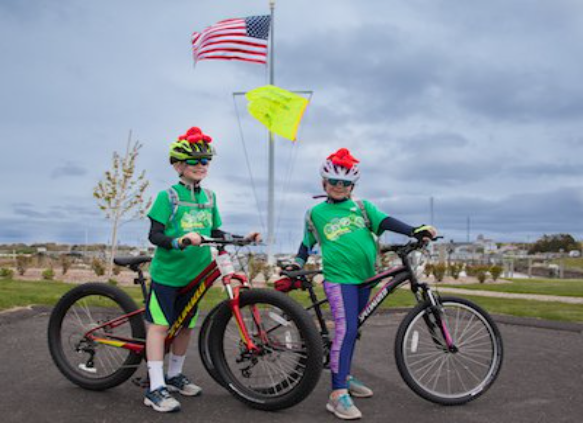 (Timothy and Hannah Sareault pose for a photo before riding 13 miles along the Cape Cod Canal at the 1st Sandwich PMC Kids Rides!)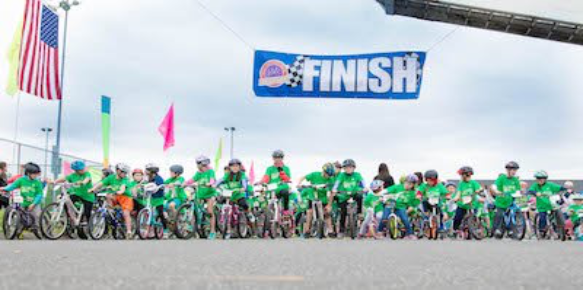 (Riders lined up and ready to go at the Suffield, CT PMC Kids Ride)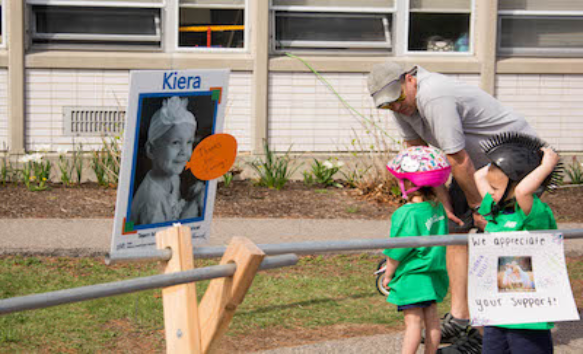 (At the Easton PMC Kids Ride a parent reflects with his daughter about why she rides)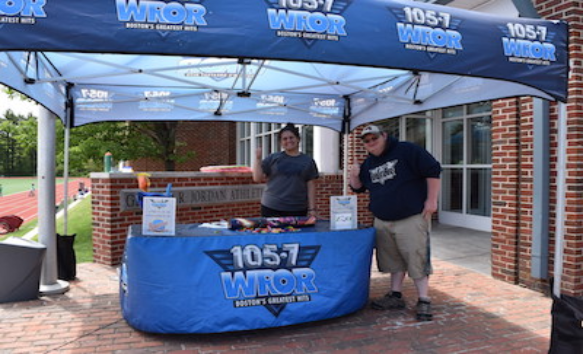 (The 105.7 WROR street team at the Belmont PMC Kids Ride. The 105.7 WROR is a program sponsor of the PMC Kids Rides!)
While the Spring season may be over, we still have five rides in the Fall! To find a ride near you go to http://www.kids.pmc.org/
If you are interested in coordinating a ride in your town please contact justine@pmc.org for more information!