In early 2017 our mom was diagnosed with breast cancer and after a short month of relief she was back to battling metastatic breast cancer. Over the past three years we have watched her endure countless tests, multiple rounds of chemo, clinical trials, and a handful of surgeries while always continuing to fight.
My sister Courtney and I grew up on Cape Cod and spent most of our summer days on the beach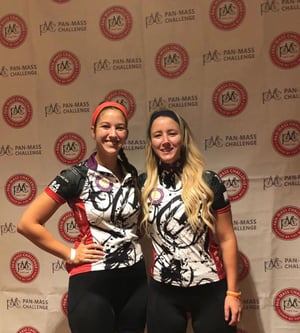 or attending basketball camp at Mass-Maritime. All of these childhood memories are brought back to life during the PMC. Whether it's people cheering along the road, the cold beers at MMA, or crossing the finish line in P-Town we have come to cherish every aspect of the journey. As the older sister Courtney rode the PMC first in 2018 as part of Team Fitz. The following year I decided to join "Team Fitz" and while our mom continues to fight we continue to ride until there's a cure.
Throughout her treatments our mom has maintained her position as the nurse in Falmouth's public-school system. Her dedication and selflessness is truly an inspiration to not only us, as her daughters, but to the whole community. For over 15 years she has helped others and now in her time of need we must donate, ride, and research for a cure.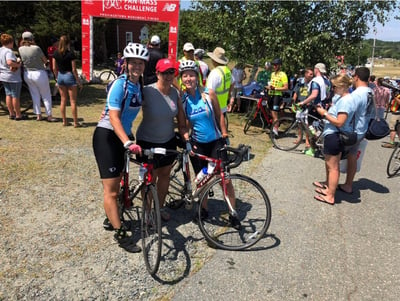 The PMC has become a family event, our mom volunteered last year at MMA along with my Uncle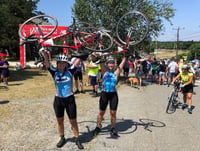 David, who is also Living Proof. Our Aunt Sarah rode with us in 2019 and signed up for 2020 along with our Uncle Jay, a living proof rider. We are so lucky to be from Massachusetts and have access to the amazing care at Dana-Farber Cancer Institute. My mom and our entire family has benefited immensely from the compassionate care and resources of DFCI. Our ride is dedicated to her, her unbelievable strength, her perseverance and her positive attitude.