#WhyIPMC guest blog by Stephen Wysk; 2-year rider and Team Groundhogs PMC Express' member
Although I have dealt with a neurological movement disorder (Cervical Dystonia) for the past 32 years, this in no way compares to the challenges faced by those who have fought and lost and who have fought and won their battles with cancer.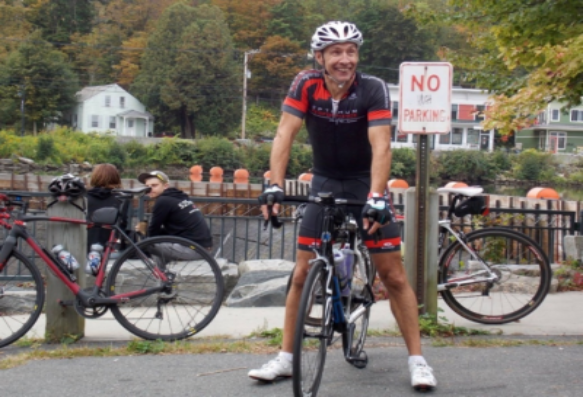 Last year was my first year riding the PMC with our small "Hologic Team", (Abigale Scott along with her brother Hugh Scott both of who have been involved in the PMC for 10 years) it wasn't until I met so many wonderful people during the two-day event that it really hit me as to the real why. All of us know someone or have ourselves been affected by cancer in one way or another.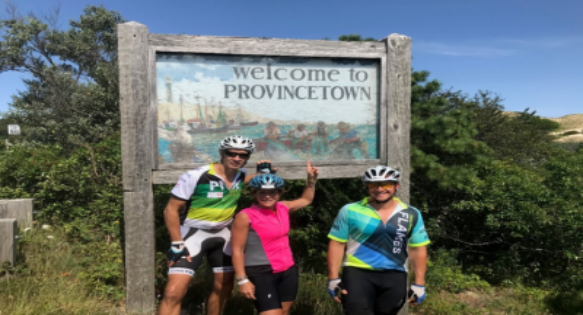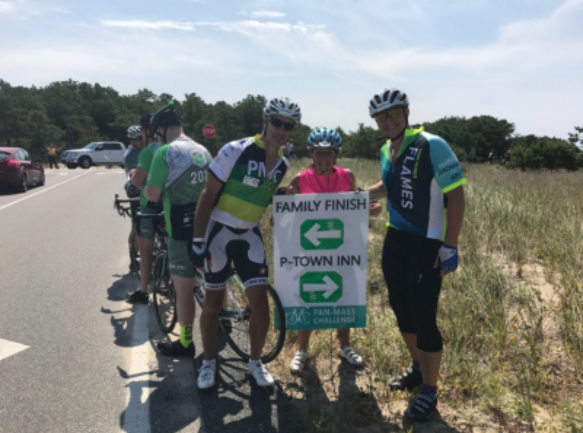 I ride not for myself but in memory of those who lost their battle and in honor of those who continue to fight their own personal battles.
We have lost my Mom to brain cancer, our dear friend Deb Swan to lung cancer, Charlie Bauman, Bryant Shepard, Carol Hansbury, Richard H. and for those who have beat or continue to fight their own personal battles, Dawn Morse, Donna Jacobs, Joe Thibodeau, Gail Lagoy and Dawn Green.
I am part of an amazing community of cyclists at Optimum Performance Cycling Training Center in Leominster Massachusetts. Our coach and mentor (Paul Boudreau) has brought a whole new meaning of what of means to give back. This group of people are dedicated to providing comradery, support and feed on each other's WHY.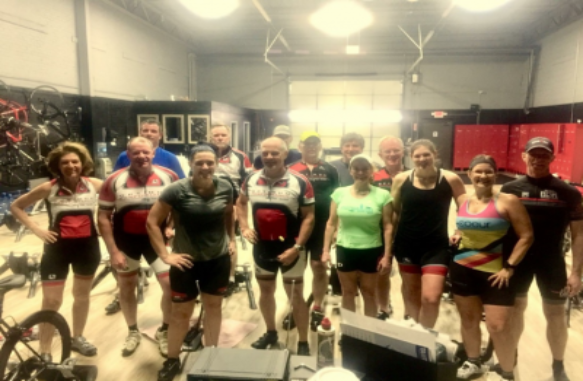 This year I was invited to join a team of enthusiastic and passionate people (Groundhog Express), we will collaborate with fund raising and enjoying each other's company before, during and after this event.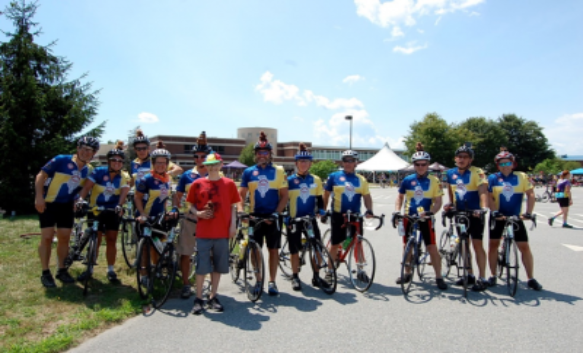 The Groundhog Express consists of the following people:
Kevin Barrett, Kathryn Niose, Douglas Furciniti, Beth Lindstrom, Christine, Scott Holmes, Raymond Murphy, Damon Irby, Debbie MacDonald, Hartzell Jim, Judy Giaccope, Karen Hartzell, Steve McCusker, Scotty MacDonald, Sharon and Patrick McGowan, Steve Clickner, Phyllis Maynard, Kelly Jennison, Kevin Boyd, Kimberly Ansin, Chuck McKinney, Tricia Upton, Steve Wysk
Ride On