#WhyIPMC guest blog by Sean Glavin, first-year rider, Team Cambridge Savings Bank
This will be my first Pan-Mass Challenge, and I've only done about 3 legitimate road rides as of January 24th, 2021. I lost my best friend and mother, Joyce Glavin, to Lung Cancer in June of 2019 - and her memory is the reason I ride. She was a one of a kind person, and the kind of person you may only meet once in a lifetime.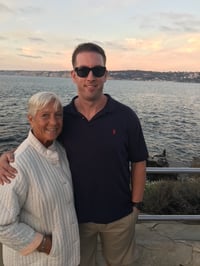 Furthermore, 100% of rider-raised revenue directly supports the Jimmy Fund and Dana-Farber Cancer Institute's tireless commitment to finding a cure. Dana-Farber was instrumental in helping my Mother fight the disease for two years, and enjoy an incredible two years getting to know her first grandchild, and sharing time and memories with family and friends. I could not be more impressed or supportive of an organization, as I am of the Dana-Farber Cancer Institute.
My hope is that these continued efforts will one day end the stories like my Mother's, and until then - will allow people, like Mom, to enjoy meaningful, purposeful, and pleasure filled time with their family - while fighting the illness.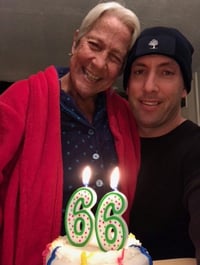 The 2-Day Bike ride from Sturbridge to Provincetown spans 192 miles - challenge that seems fitting for such a cause. The obvious public health issues still loom - and regardless of the race being formal or informal - all donations will go to their earmarked reasoning.
Thank You to everyone who supports, at whatever amount - your effort and compassion make us all optimistic that we will one day find a cure.
-Sean
P.S.- For some humor, all 3 of my outdoor rides have ended in me falling off my bike at some point. I really can't figure out the clip on shoes / clip in pedals. So I'm hopeful PMC captures some of that gold over the two day event.