#WhyIPMC guest blog by Matt Rubins, 1st-year rider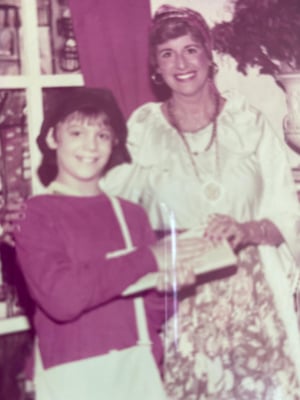 37 years ago, my mother Adele Rubins was diagnosed with acute lymphocytic leukemia. After a six month valiant battle she passed away at the age of 49, just a week shy of her 50th birthday.
My mother was a vibrant soul - here's a photo of us together in "Funny Girl" the year before she died. I was 15, which is the age of my oldest daughter.
I'm a proud supporter of the PMC because it is leading the charge to beat cancer. I've since lost
close friends to cancer. I'm riding because I love my beautiful family and because I hope for a world where other kids don't have to experience the loss of a parent or a friend or another loved one. 100% of donations to the PMC go to fight cancer. This year I'll be riding the 89 course from Babson to Bourne.