Much like the PMC, the participation of the Sullivan clan from central Massachusetts has grown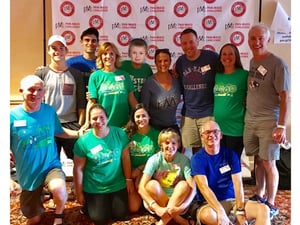 significantly since 1980. Their team started with two brothers riding in 1983 in memory of their father who passed in 1978 and in support of their mother who survived 30 years beyond her cancer diagnosis. Now cancer survivors themselves, brothers Tom Sullivan (38 year rider) and Larry Sullivan (25 year rider) have recruited at least a dozen family members as riders and volunteers. The current rider group includes Tom, Larry, sister Fran Sullivan (33 years), Fran's significant other David Badeau (29 years) and Larry's son-in-law, Ryan Walsh (6 years). Other alumni riders from the Sullivan family include brother Denis and sisters Patie and Mary, making that six of seven siblings who have ridden and contributed hundreds of thousands of dollars to the PMC.
The participation does not stop with riders however. Kathleen Meehan - Sullivan and Charlene Sullivan (Tom and Larry's spouses) provide valuable logistical support. Long time volunteers include sister Mary who transitioned from rider to volunteer and her children Alicia, Melanie and Isaac, and Larry's daughters Erin Regan and Maura Walsh. The team welcomes a new generation in 2020 as Larry and Charlene's grandson Nolan will participate in his first PMC Kids Ride in Franklin.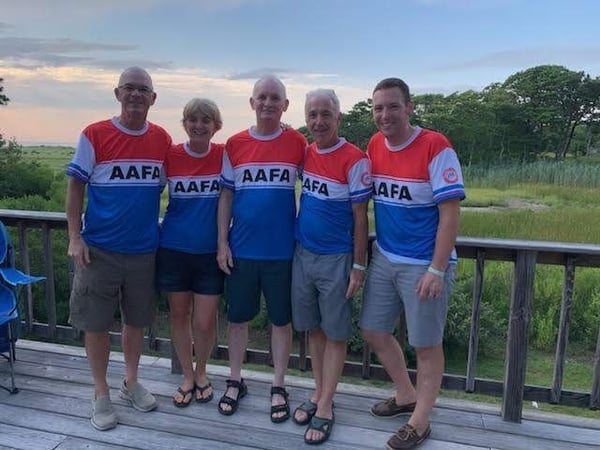 For the Sullivan family, the PMC is truly a family event. Their multi-generational team of riders, survivors and volunteers is united in their support of the Dana-Farber Cancer Institute and helping to fuel the PMC's mission -- Closer By The Mile.