#WhyIPMC guest blog by Bill Goldsmith, 12-year rider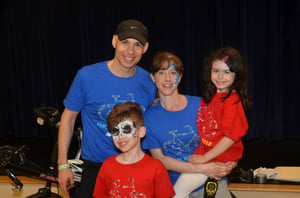 This year, I will participate in my twelfth consecutive Pan-Mass Challenge. It is truly one of the highlights of my year. The catalyst for my participation in the PMC was when my mom, Lil Goldsmith, was diagnosed with ovarian cancer thirteen years ago. My mom died April 11, 2010. But not before she celebrated her first grandchild's first birthday on April 3, 2010. It was a bittersweet moment. But, one I had prayed for many times. I ride for my mom because of the inspiration she has been and always will be to me. And, because of the unconditional love, friendship and guidance she and my dad provided to my brothers and me. I also ride in the PMC for my wife Lisa and our children Alex and Lily because I never want them to know the pain and suffering associated with cancer.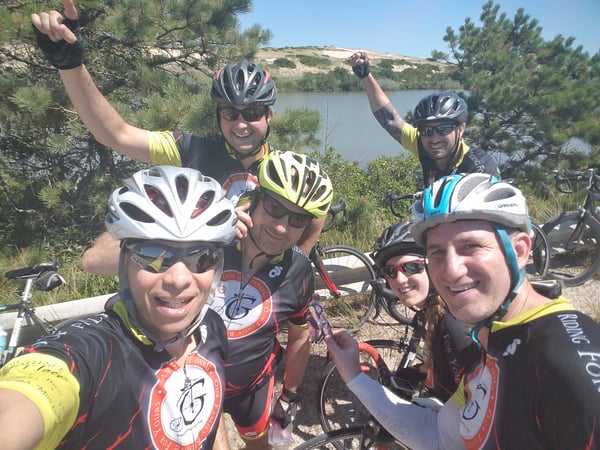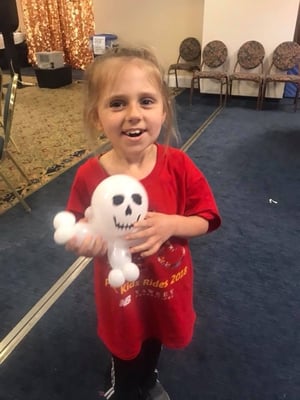 This year I am dedicating my ride to the memory of Chloe Harding and in celebration of her life - a beautiful, strong, determined and sassy eight-year old who lost her battle to cancer on February 17th. I am also riding in honor of her parents Lindsay and Harrison and her brother Wyatt. I first got to know the Hardings four years ago when Chloe and Wyatt participated in our second annual Cranberry Country PMC Kids Ride that I organize. I learned that Chloe was diagnosed with Acute Lymphoblastic Leukemia at the tender age of 4 months and given a 20% chance of living an additional month. But she defied all the odds and her cancer went into remission. Unfortunately, it came back in July of 2018.
Chloe's smile could light up a room. Her strength and determination were an inspiration to all who knew her. When our Kids Ride was approaching last year, Chloe told her mom how excited she was "to help her doctors find a cure for cancer so no other kids get sick". It is no wonder that Chloe's life and the Harding family have touched so many people.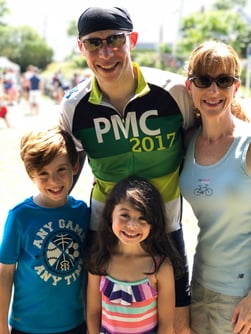 In addition to my mom, since my first PMC, we have lost my father-in-law, Dennis Gagnon (to angioimmunoblastic t-cell lymphoma), and my aunt, Edie Sirota (to pancreatic cancer). In addition to the people mentioned above, as I have done in previous years, I ride in honor/memory of the following family members and friends who are either cancer survivors or who have lost their battle with cancer.

William Zukerman, Charlie Zukerman, Alvarinho Mello, Edwin Solup, Mickey Goldsmith, Fannie Eison, Sandy Baron, Karen Eison, Eleanor Prestholm, Ellen Sills-Levy and Judy Goldstein, Heidi Elias and Lauren Elias.