The Pan-Mass Challenge (PMC), the nation's single most successful athletic fundraiser, today announced that René Jones, chairman and CEO of M&T Bank and Bekah Salwasser, executive vice president of social impact of the Boston Red Sox and executive director of the Red Sox Foundation, will join its board of directors, which provides fiduciary and strategic oversight to the organization.
The PMC is co-presented by M&T Bank and the Red Sox Foundation; ingraining both organizations' leaders more thoroughly into the PMC through representation on its board will help to accelerate growth as the PMC sets its sights on a cumulative $1 billion fundraising milestone in 2024. These key additions to the PMC board are announced as the organization kickstarts its 2023 fundraising campaign with a record goal of $70 million for Dana-Farber Cancer Institute.
René Jones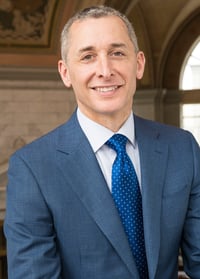 René Jones has served as chairman and CEO of M&T Bank since 2017. M&T's strong focus on the communities it serves informs its approach to both banking and corporate social responsibility. As one of only a few Black CEOs of a publicly traded company, Jones is passionate about equity of opportunity both in and outside the company.
Born and raised in Ayer, Massachusetts, Jones received a Bachelor of Science in Management Science from Boston College and now serves as a member of their board, as well as a serving as board member for the Massachusetts Historical Society. Jones participates in several organizations to help advance the industry, including the Federal Reserve Bank of New York, where he serves as a director, and the Bank Policy Institute, where he serves as a board member. In 2022, he led a dedicated team of M&T employees to ride in the PMC during the company's first year as a co-presenting sponsor, the bank's first major sponsorship in the region following its acquisition of People's United Bank.
PMC Founder and Executive Director Billy Starr is looking forward to the future impact Bekah and René will have as they join the board, saying, "We are pleased to officially welcome both Bekah and René to our board of directors as we embark on another record-breaking fundraising campaign. Each have demonstrated impressive leadership throughout their careers, as well as a deep understanding of the PMC's mission, which will allow them to play an integral role in helping to guide our organization to new heights. On behalf of the entire PMC community, I want to congratulate Bekah and René on this recognition, and I look forward to working together to drive continued growth at our organization."
Bekah Salwasser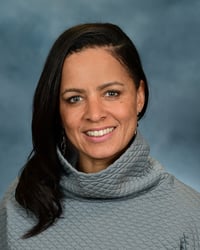 Bekah Salwasser has been the executive director of the Red Sox Foundation since 2018 and the executive vice president of social impact for the Boston Red Sox since 2021, where her position formalized her ongoing work as the chair of the club's Social Justice Equity & Inclusion Committee.
As the leader of the Red Sox Foundation, she manages key partnerships with Dana-Farber, Home Base and The Dimock Center, in addition to the PMC, and is responsible for the overall success of the Foundation's giving strategy, programming, fundraising and sponsorships, capacity building, and other events and projects. Salwasser has served as a PMC advisory board member since 2019 and a member of the PMC's DEI Task Force since 2020. In addition to her guidance in PMC operations, Salwasser has also participated in PMC Winter Cycle as a cyclist and fundraiser.
The PMC donates 100 percent of every rider-raised dollar to Dana-Farber Cancer Institute as the Institute's largest single contributor, accounting for 60 percent of its Jimmy Fund's annual revenue. Since 1980, the PMC has raised $900 million for cancer research and treatment, gifting $69 million in 2022 alone. To learn more about the organization and its full board of directors, visit pmc.org.